The Blading Cup 2011: A Pro/Am Contest and Demo. Brought to you by NISS, Spohn Ranch, Themgoods Distribution, Bernal Heights, Valo, Razors, USD, Xsjado, Aggressivemall, Rollerwarehouse, Eulogy, Vibralux, Strange Creatures, INRI, SDSF , Downtown Inc. and the City of Santa Ana.
Video on Youtube: PLAY.
Featuring: Chris Haffey, Brian Aragon, Alex Broskow, John Bolino, Erik Bailey, Chris Farmer, Frankie Morales, Brandon Smith, Jeff Stockwell, Dominic Sagona and many more.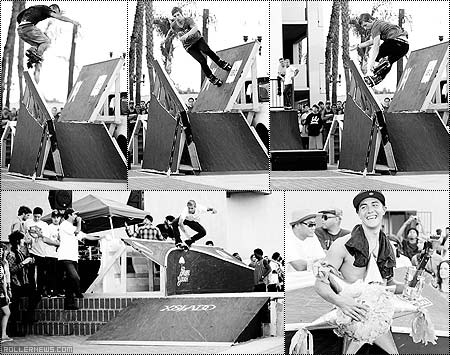 Photos: Brandon Smith
Check some pictures by Brandon Smith,
saved on Archive.org
.