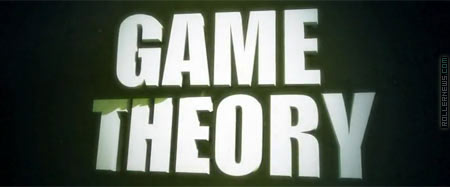 One of the most talked about videos of the year, Game Theory is finally here. After 15 Months of filming around the world with some of the best skaters on the planet, prepare yourself for a DVD that delivers.
Join us on a world tour as you experience the icons known as Don Bambrick, Mike Murda Johnson, Brian Aragon, Dre Powell, Stefan Horngacher, Mathias Silhan, Jeph Howard and many more.
Directed by Brazilionaire, "Game Theory" is sure to be a collectors item. Don't miss your chance to experience this landmark event in our industry at a venue filled with your favorite pro skaters.
*See the premiere at La Paloma Theatre in Encinitas, CA just 24 hours before the 4 Star WRS event "SDSF" where you will see the top skaters in the world battle for the prize. Adress: La Paloma Theatre, S. Coast Highway 101, Encinitas, CA 92024. Friday, August 13th. 2010, 8PM.
Razors Game Theory - Official Trailer: PLAY.