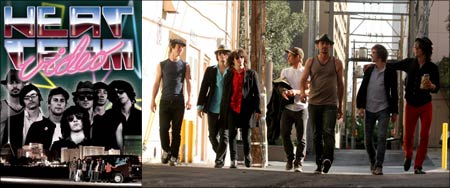 Revolution (James): Looking at the HEAT team, it seems like you are all really good friends, making you guys a close knit group. Who are the team riders? How do you feel about them representing HEAT?
Heat (Tory Treseder): I think everyone in the industry knows how I feel about the guys, I hold them high in any kind of interview, or any talking I do with anyone, they are Heat in my eyes. Jeff Stockwell, James St. Ours, Erik Bailey, Micah Yeager, Sayer Danforth, and Oli Short are the best bunch of guys, and I couldn't see myself going into the year 2007 without them on board! They are truly my best friends, and incredibly hard workers as well!
Read the full interview saved on Archive.org. Pictures are missing. Thanks Azrider.