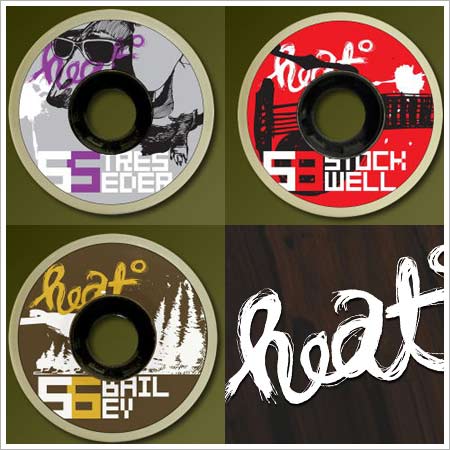 HEAT 06 TRESEDER 55/89: Beware of the Mini Weiner dog, this wheel is dedicated to Tory's little girl, this graphic is a must have! Black, white, and purple screen!
HEAT 06 STOCKWELL 58/89: Red Black and White screen with a nice little hollow body guitar all up in the graphic. Jeff liked his old colors so we stuck with that color scheme and just added the guitar graphic for the man who loves the instrument so…
HEAT 06 BAILEY 56/88 Lines of Trees paint stroked out to show off Bailey's Idaho country roots!