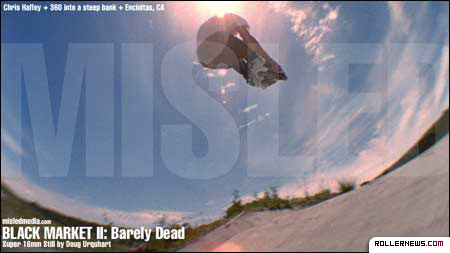 I have been shooting for Black Market II : Barely Dead for a little over a month so far. This new flick is a documentary about the history of skating. Featuring interviews with Arlo Eisenberg, Mike Opalek, Jess Dyrenforth, Jon Elliott, Brian Shima, Chris Haffey, Shane Coburn + more!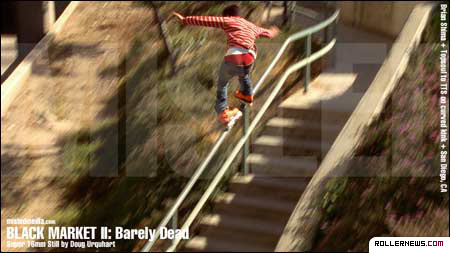 All the skating content is shot on super 16mm motion picture film. Below are a few still frames from my recent California trip. These are freeze frames from the film transfer to HDCAM 1920×1080 10-bit uncompressed files… I have cut the file size to 50% of those dimensions so that they will be visable on your monitors.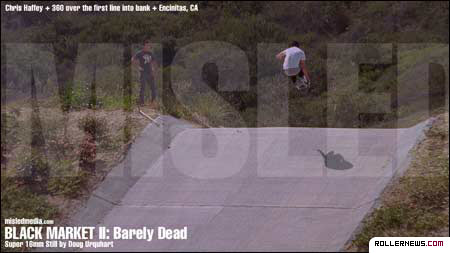 Just remember… still frames don't do much justice for how smooth & organic the film looks in motion! Also, all these shots were filmed at 48fps… so they are all true slow-motion… - Doug Urquhart.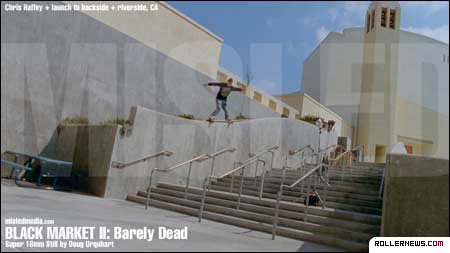 Get ready for a full-blown trailer being released during Super Hick 2006 (first weekend of May).