The new USD Aeon Roman Abrate Pro 68 is now available world wide!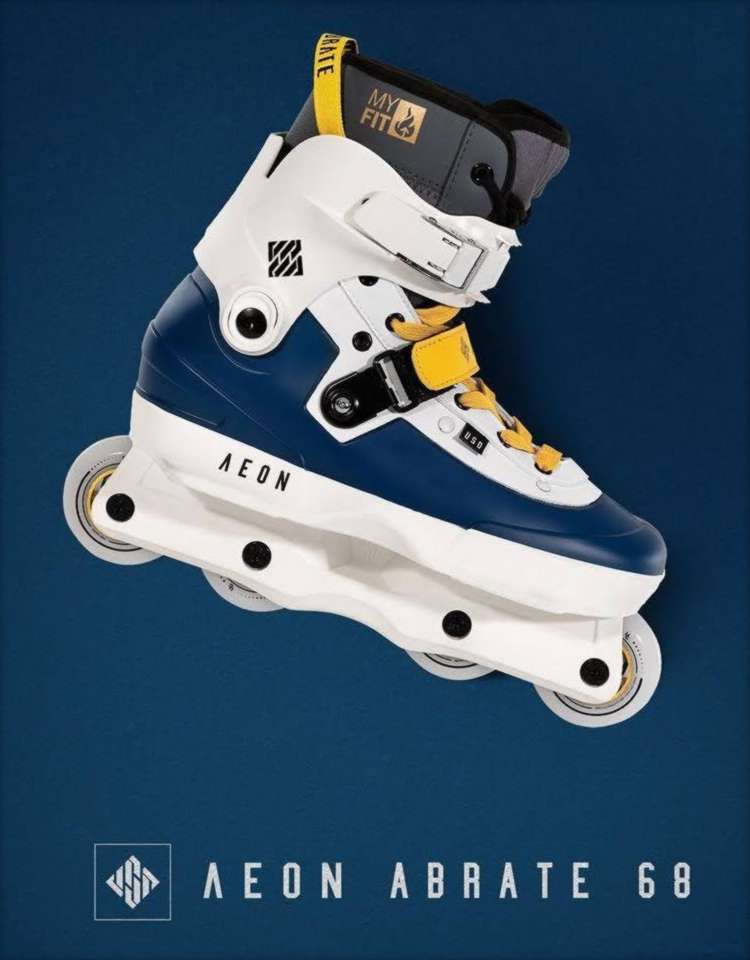 "After skating the USD Seven for five years I wanted to try something new to help me go faster and air higher in the big parks and transitions. So I started experimenting with using 68mm wheels in the Aeon 72mm shell and quickly fell in love with this new set up. The Aeon's unibody concept plus larger wheels allow me to maximize my energy transfer on larger transitions helping me to maintain speed in my contest runs. Using a slightly smaller wheel in the 72mm Aeon shell gives me plenty of space to still confidently do all my h-block grinds whilst slightly reducing my ride height without losing any excess speed.
I also worked with my wheel sponsor Undercover to develop the apex wheel and have included these in my set up. I selected a unique colorway, added a soft top, the new improved cuff, and of course my favorite MyFit 2nd skin liners for comfort and performance to complete my latest and fastest pro skate". - Roman Abrate.