Produced by Shawn Engler and Charles Dunkle. Featuring Trace Taylor, Brandon Frost, Micah Yeager, and Charles Dunkle.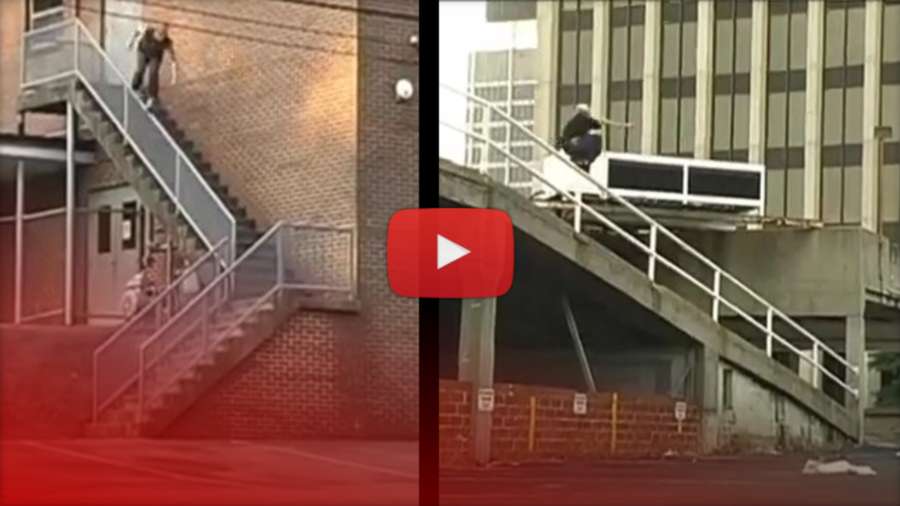 Direct access to the sections - PLAY: Intro | Trace Taylor & Brandon Frost | Micah Yeager | Montage | Charles Dunkle + Leftovers.

About the leftovers part (quoting Justin Berry): "Some clips that didn't (and a few that did) make the cut for Rejects 7. A clip or two from Rejects 6 as well. Skating from: Brandon Frost, Matty Schrock, Daniel Pope, Jeremy Butler, Raven Guerra (THE DUDE), Trent Stone, Chris Lawson, Jon Allinson, Bon Allinson, and Brett Kerkhof".

Soundtrack
Intro: Danzig Lyrics - Twist of Cain
Micah Yeager: The Ramones - Now I Want to Sniff Some Glue
Montage 1: Chris Isaak - Baby Did A Bad Bad Thing
Charles Dunkle: Cock Sparrer - Runnin' Riot
Leftovers: Misfits - Die Die My Darling
Video courtesy of Bladervet, check his awesome Youtube channel for more goodies.