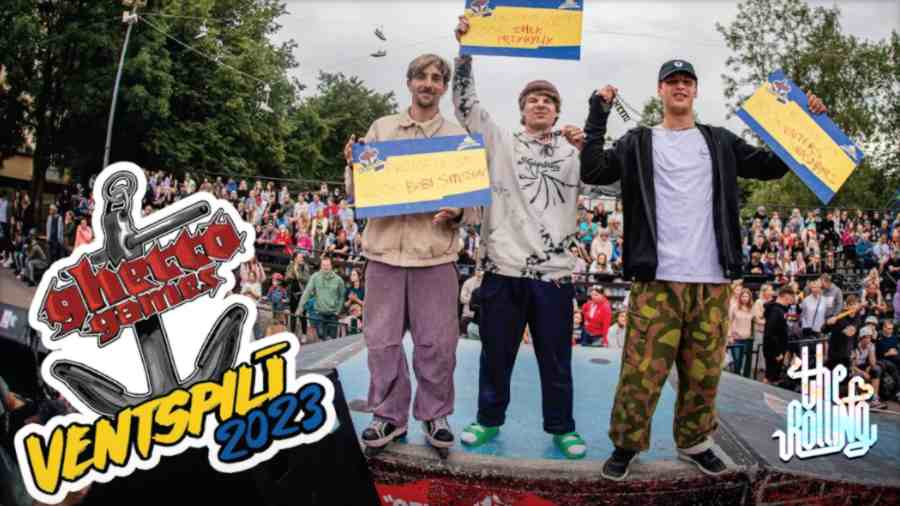 Take a look on some of the best tricks that went down at the Pro/ Open finals during this year's GGFest. Big congrats to all the winners! Camera: Mārtiņš Jansons.
Pro/Open Results
Valters Grasmanis
Ladies
Kaili Randmae
Latvijas Inline kauss
Valters Grasmanis
Kristofers Rudzāts
Edgars Rozentāls
Amateur
Jēkabs Jansons
Arnolds Kalniņš
Ralfs Igals
Junior
Alberts Šīraks
Marks Linters
Emīls Egle
Supported by: City of Ventspils, Latvijas Skrituļslidošanas federācija, Ghetto Games, Balcia Insurance, Inline skola "Straume", Magic Boots, Hedonskate, Roces, Blading Camp, Undercover wheels, Blade Club Originals, USD skates, Cymatics brand & Mind Work Ramps.