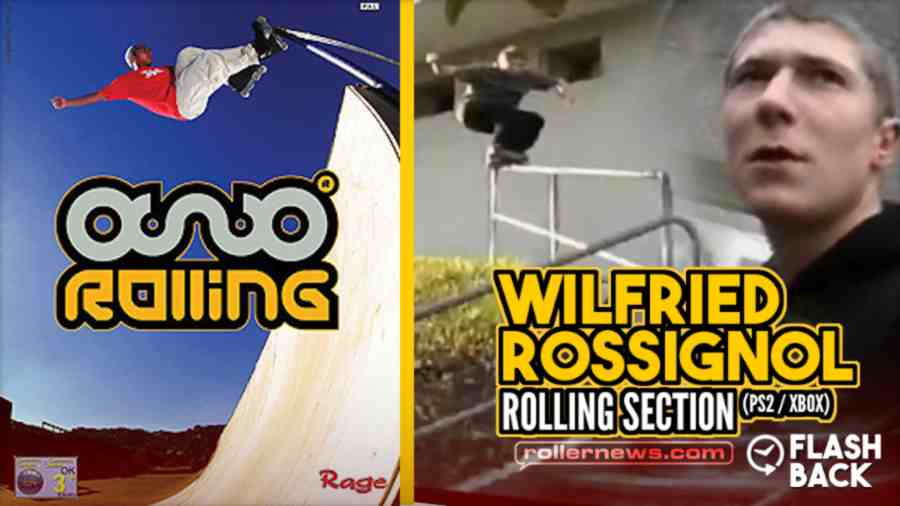 Rolling is a 2003 extreme sports video game developed by Rage Software, a Liverpool based studio and published by SCi for the PlayStation 2 and Xbox. The game is a simulation of aggressive inline skating in which players skate as one of twenty professional skaters and complete various goals across fourteen levels. Described by the publisher as "the world's most realistic in-line skating game", the game was developed with a realistic design approach, using the input of professional skaters and basing several levels on international skate parks (Wikipedia).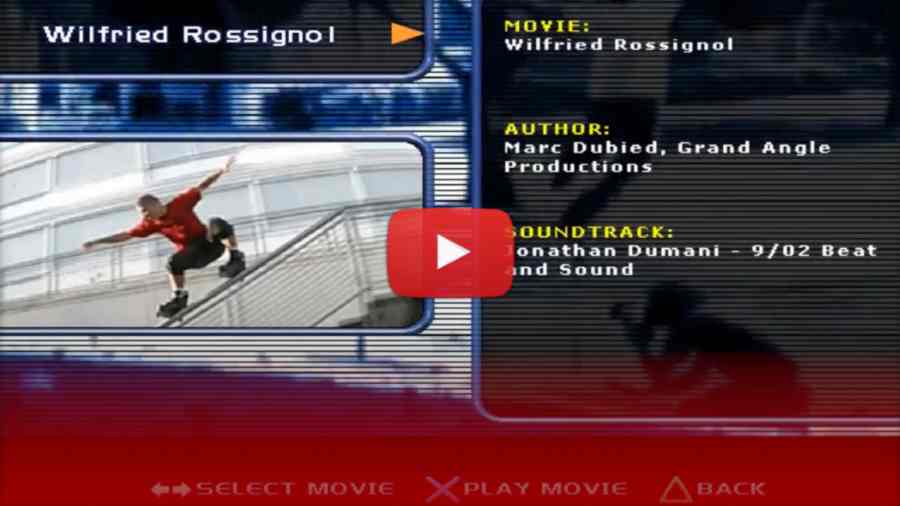 Wilfried Rossignol Section, edited by Marc Dubied.
More Rolling Sections - PLAY: Randy Spizer | Eric Schrijn | Jon Julio | Fabiola da Silva | Imyta Slams | Bails Section 1 | Bails Section 2 | Bails Section 3.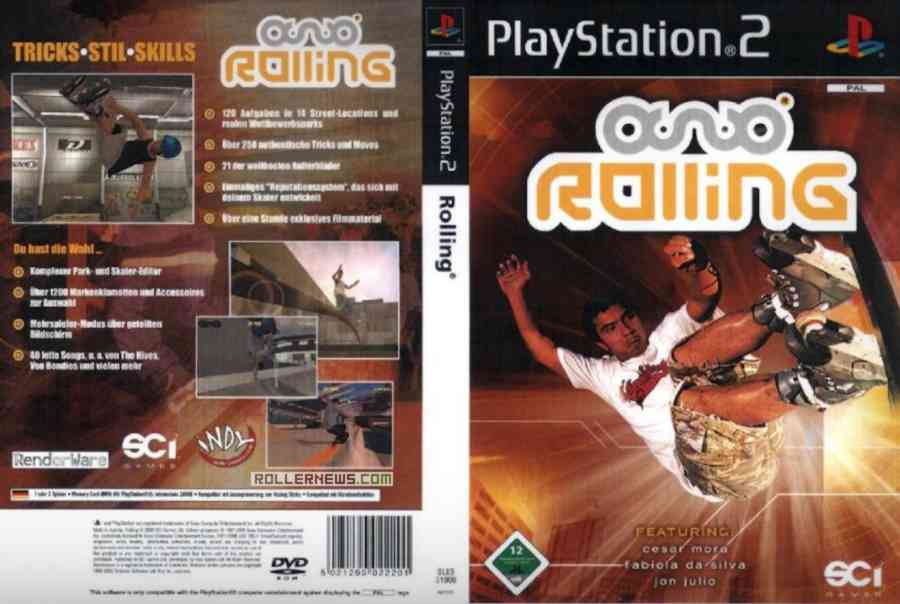 Up: Alternate Rolling Dvd cover, starring Jon Julio.