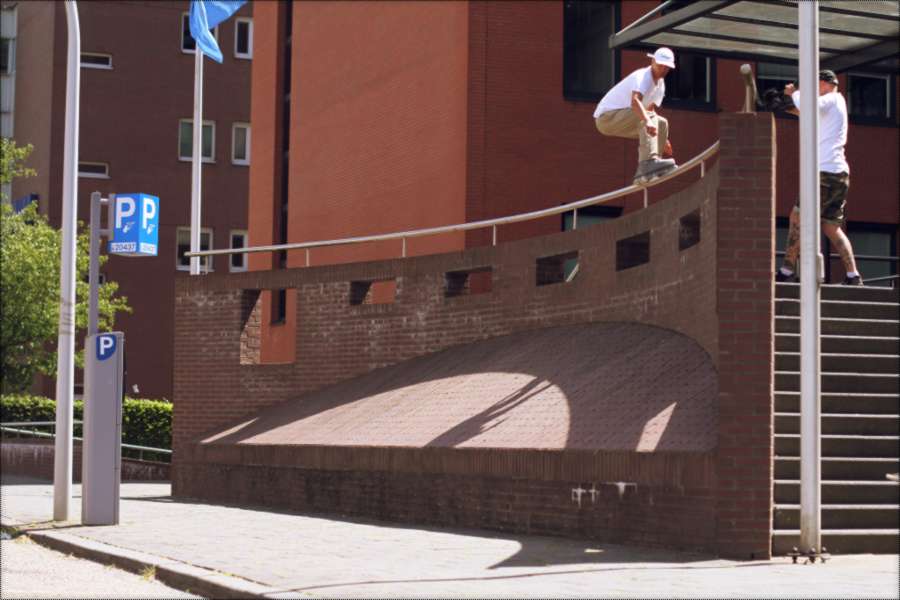 Randy Abels - Topsoul. Taken while filming for Plastic Pushers, by Alexander Linde. Larger picture on Flickr.
Via the Rollernews Flickr Photo Pool - You can also send us your photos by tagging @rollernewsgram on Instagram, contact us on Facebook or by mail.
Plastic Pushers (PLAY), a dutch inline skate movie filmed during the dutch (easy) lockdown. With full parts by: Pascal Tan, Wisse Ankersmit, Adam Szymanski, Giorgio Oehlers, Jeroen Wullems, Kenny Owens, Sebastiaan van Wijk, Vivien Butot & Robin Bosgra, Sem Croft, Randy Abels. Also featuring: Hans Hardonk, Bas Houweling, Bartozs Beller, Dick Heerkens, Marnix Haak, Chris Nomden, and more.