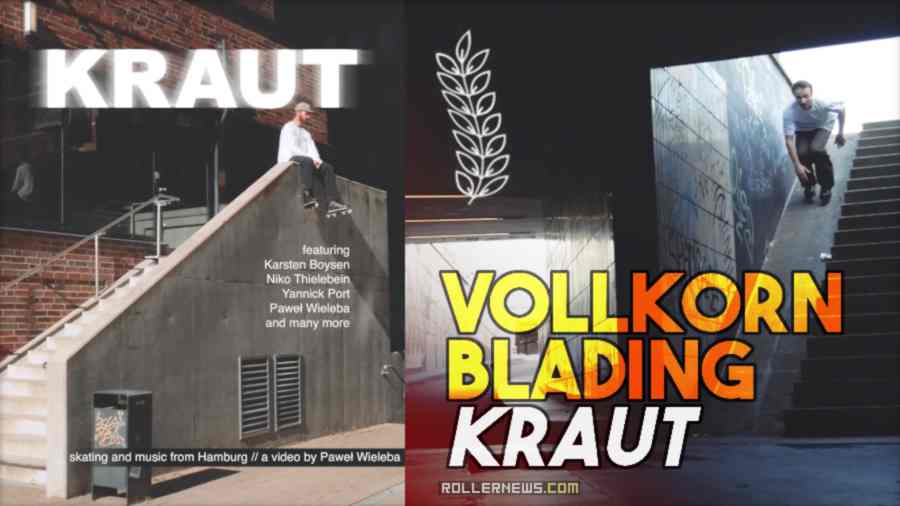 KRAUT: skating and music from Hamburg (Germany), home of Vollkornblading (full grain blading), the makers of Aalglatt Alleyblade and the annual Xmas Jam. A vibey full-length video by Paweł Wieleba, featuring a banger section by Karsten Boysen and lots of other parts by riders hailing from Hamburg's diverse rolling scene.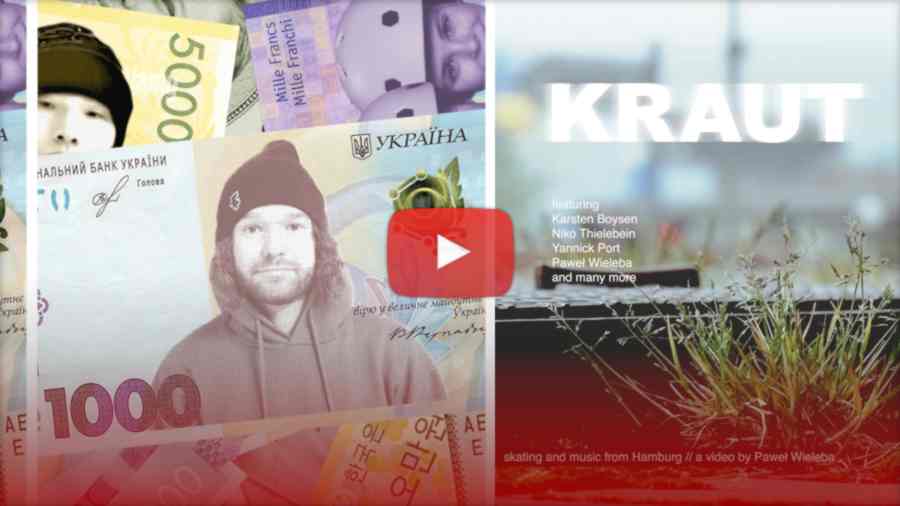 Featuring: (in order of appearance): Paweł Wieleba, Yannick Port, Felix Kerrinnes, Niko Thielebein, Britta Kussin, Markus Friedrich, Sarah Reif, Ines Schaffrranek, Anna-Lena Cohrs, Anke Dregnat, Nadja Borynec, Lukas Schwender, Jonathan Dudreuil, David Botchwey, Sebastian Peymann, Ole Marte, Sebastian Birkhahn, Alex Deutschmann, Peter wiewióra, Tebbe Siems, Marc Nickel, Jorma Schneider, Steve Sprenger, Patrick Gruhle, Marvin Tunnat, Alex Kruse, Shintaro Nakayahman & Karsten Boysen.
Trivia: Kraut means Herb in German. Photos.