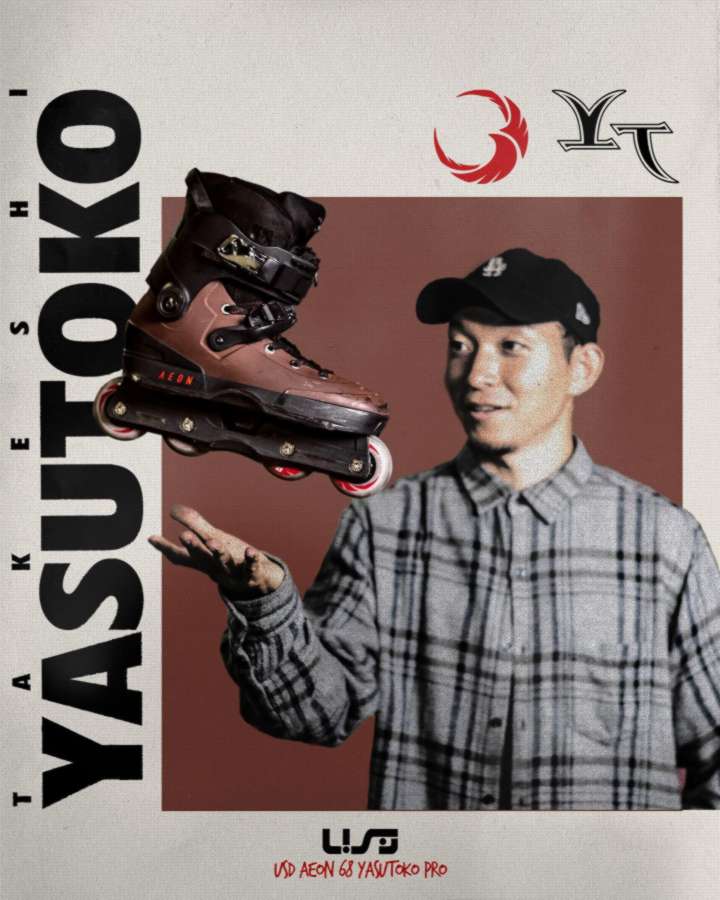 The USD Aeon Takeshi Yasutoko Pro 68 is the much deserved and very long overdue pro skate to honour one of the greatest park skaters in history and arguably the all time greatest vert athlete across all action sports.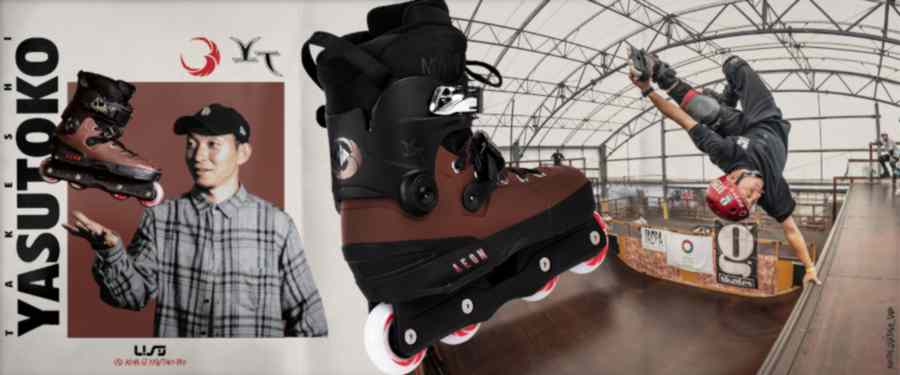 Designed to Takeshi's exact specifications and specifically engineered for very high speed park skating. The Aeon has a unibody construction that gives skaters the lowest centre of gravity, maximum energy transfer, excellent stability and superb control. Riding flat on 68mm Undercover UHR (ultra high rebound) wheels and Wicked Abec 9 bearings, the USD Aeon Takeshi Pro 68 delivers consistent speed and performance straight from the first roll.
This advanced Aeon comes in a custom Black/Maroon colorway and comes as standard with the fully heat mouldable MyFit recall liner, a premium aluminium top buckle, height adjustable cuffs and a reliable ratchet 45-degree strap to keep your heels securely locked. The ultimate park skate to honour the ultimate park skater.
the skates are already available in Asia, US and arrive to Europe start of next week.