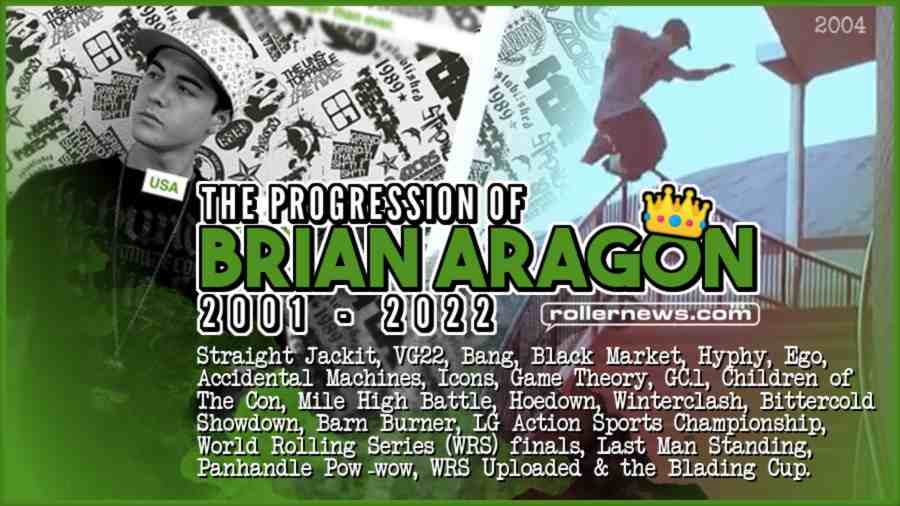 The Progression of Brian Aragon from 2001 - 2022. This is a collection of clips spanning Brian Aragon's career. It includes clips from edits, his video sections (Straight Jackit, VG22, Bang, Black Market, Hyphy, Ego, Accidental Machines, Icons, Game Theory, GC.1, and Children Of The Con).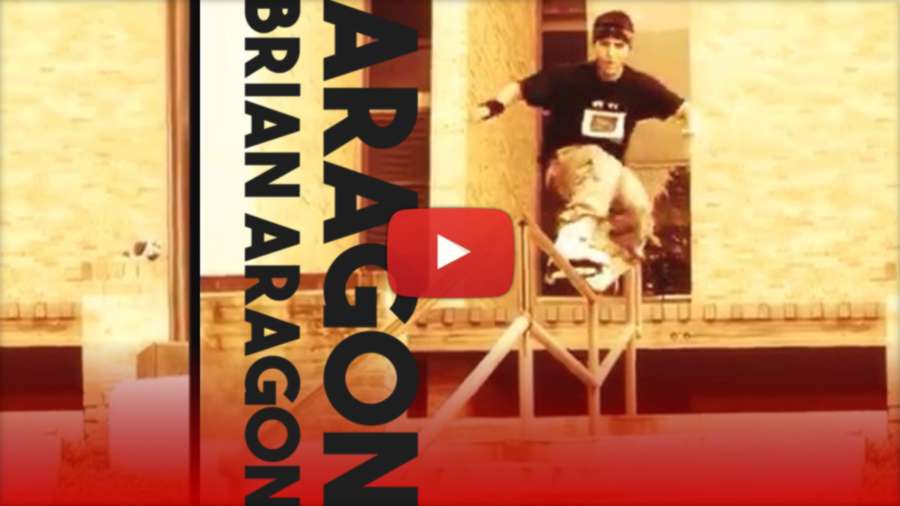 The compilation also includes competitions like the Mile High Battle, Eisenberg's Showdown at the Hoedown, Winterclash, Bittercold Showdown, Barn Burner, LG Action Sports Championship, World Rolling Series (WRS) finals, Last Man Standing, Panhandle Powwow, WRS Uploaded, and the Blading Cup.
Music is by: QubeSounds, Prigida, Lemonmusicstudio, Musical Bakery, Anton Vlasov, John Sib & Benjamin Tissot. Photo: Jeremy Stephenson, used in a Razors Icons ad ; artwork by Miguel Vega.