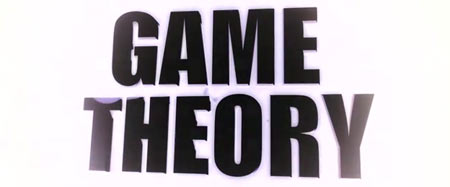 Game Theory, the 2010 Razors Team Video directed by Helton 'Brazilionaire' Siqueira. Starring: Brian Aragon, Julian Bah, Dre Powell, Stefan Horngacher, Jeph Howard, Mathias Silhan, Roman Abrate, Max Jubin, Iain Mcleod, Edwin Wieringh and Eric Perkett
Soundtrack Listing
Intro: Lupe Fiasco, Shining Down
Julian Bah: Julian Bah – Hate (original track) ; opening: Roscoe Dash and Soulja Boi – All the way turnt up (Heroes & Villains RMX)
Max Jubin, Roman Abrate, Mathias Silhan: ———
Flow Section: Chairlift – Bruises
Eric Perkett, Ian Mcleod & Iain Mcleod: ———
Dre Powell: Ellie Goulding – Starry Eyed, Jakwob Remix
Brian Aragon, Song 1: Kanye West – Power
Brian Aragon, Song 2: Jay-Z, Rihanna, Kanye West – Run this Town (E.S Posthumus version).
Max Jubin: Bill Conti – gonna fly now.
Mathias Silhan: Téléphone – ca c'est vraiment toi.
Stefan Horngacher: The Lambrettas – Living for Today.
Thanks Ash-RZR, jayztv2, Brandon_Andersen, rando, nekokrew, sequoia, venin (LOL), brightlight.
Game Theory - Soundtrack Listing - American Version
Hans Zimmer – Half remembered Dreams ( Inception )
Hans Zimmer – Dream within a dream (Inception)
Lupe Fiasco – Shining Down
Roscoe dash ft. Soulja Boy – All The Way Turnt Up (Remix)
Julian Bah – Hate (Original Track)
Chairlift – Bruises
Adam And The Ants – Antmusic
The Roots ft. John Legend – The Fire
The Lambrettas – Living For Today (Beat Boys In The Jet Age)
Kid Cudi – Man On The Moon
Ellie Goulding – Starry Eyed (Jakwob Remix)
Kanye West – Power
Jay-Z ft. Rihanna (Orchestra Remix) – Run This Town
Moby – Extreme Ways