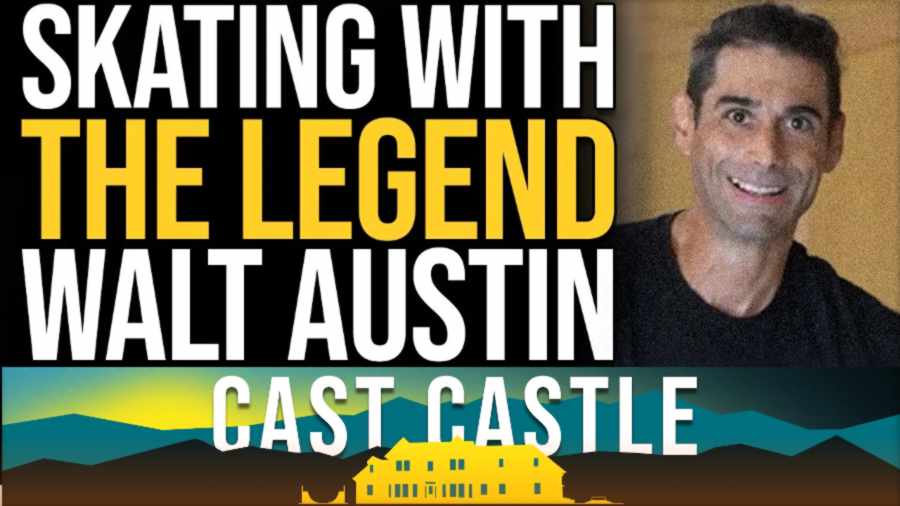 Walt Austin was invited at the Timcast compound to shred the skateparks of the Cast Castle. Featuring Brett Dasovic, Andy Leitermann, Carter Banks and of course Tim Pool. Visit Timcast.com.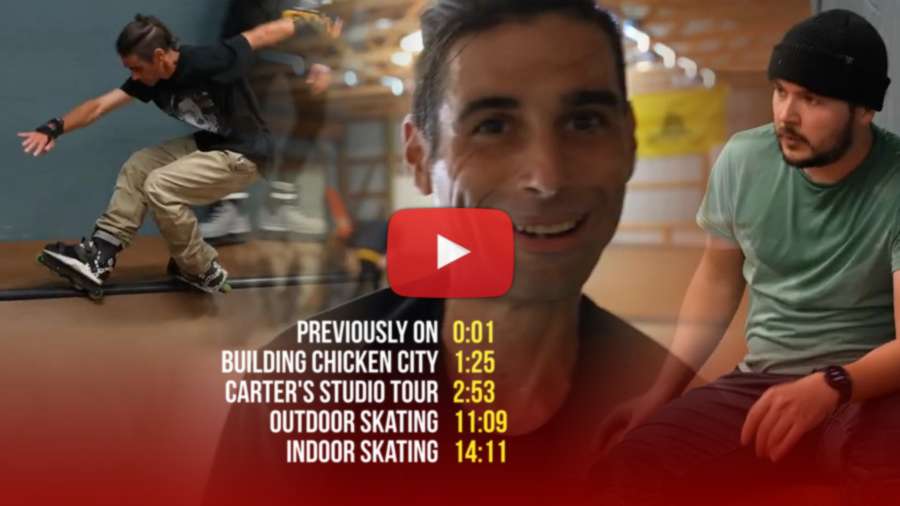 "While construction on the new chicken city continues, skate legend Walt Austin visits the castle and shreds both the indoor and outdoor skate parks with the crew. Walt and Carter land their first bar grinds and get to sign the park".
And what better to start the day than a bunch of legendary sections from Walt Austin.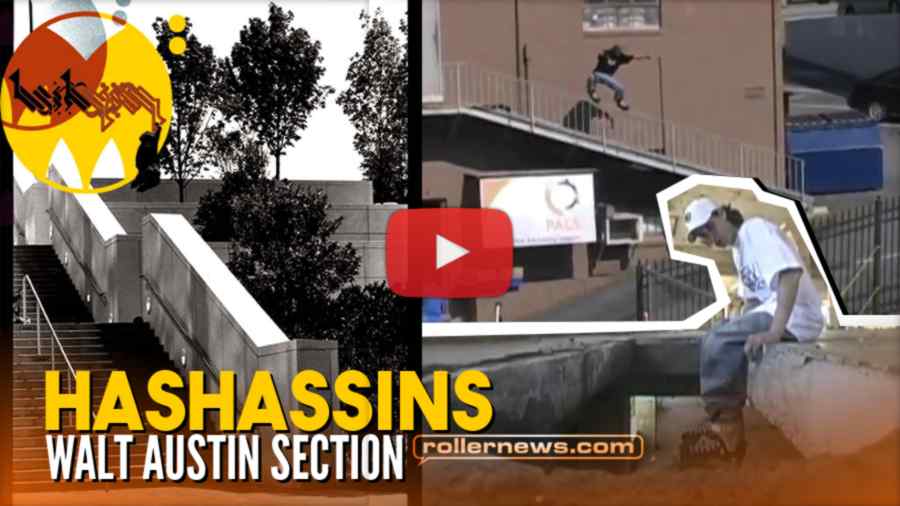 Hashassins (2004) Directed by Doug Urquhart. Skating by Michael Braud "Gumby", Malik Kamara, Tim Schmidt, Richie Eisler, Will Gordon, Walt Austin, and Julian Bah. Full Video: PLAY.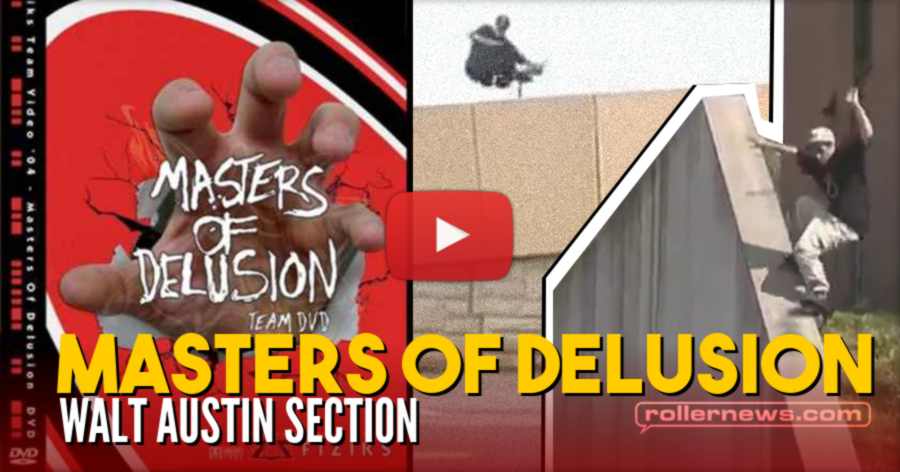 Masters Of Delusion (2003) The one and only Fiziks Team Video. Produced by Misled Media & Fiziks, directed by Tom Hyser, edited by Doug Urquhart. Featuring Colin Kelso, Billy O'Neill, Dominic Sagona, John Starr, Robert Guerrero, Julian Bah, Scott & Kevin Raser, Eric Schrijn, Dre Powell, Will Gordon and Walt Austin. Full Video - PLAY: Vimeo | Youtube.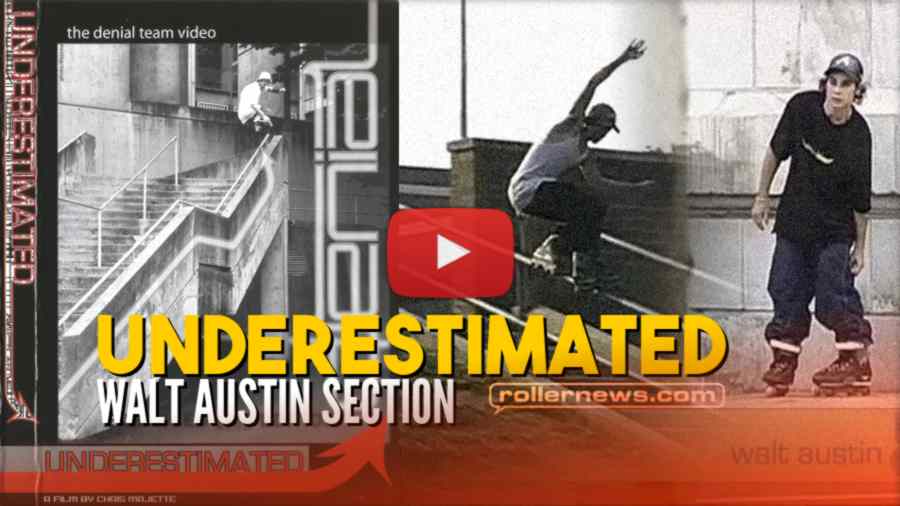 Underestimated (2002) by Chris Majette. Denial Team Video. Chris Majette and Mike Rios show off the talent of Denial. Including profiles on team riders: Mike Elias, Jimmy Shuda, Adam Killgore, Tim Taylor, Chris Cheshire, Walt Austin, Sean Kelso, Colin Kelso, Rob Thompson, Dustin Halleran, Will Gordon, and then team rider Chris Farmer. DVD includes an edit by Philly native Scott Heinz, as well as bonus outtakes, and fall footage from the Denial tour. Full Video: PLAY.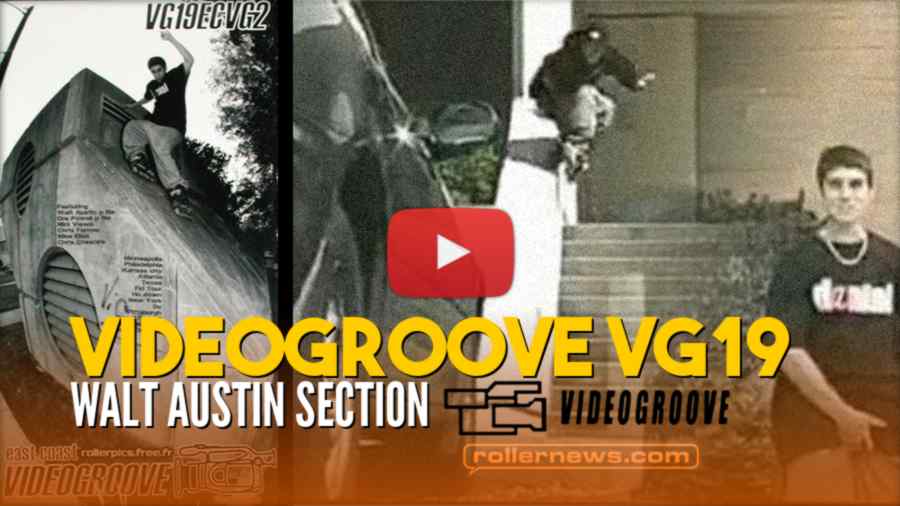 Videogroove VG19 - East Coast VG2 (2001) - Full Video, PLAY: PART 1 | PART 2. This is our annual tribute to the east side of the states. VG covers much more ground this time around with several tours popping off at once. Life life on the road via vans, clubs, hotels, and breakdowns. VH has hired secret agent James Reetski for the assignment, guest director of Dre's P file. Unbelievable filming and editing is high on the list this issue. Drive with us through the dirty south all the way through to the twin cities and 10,000 lakes. Plenty of flavor from guest host "super hick" Kevin Dowling. East Coast VG is something we strongly feel will change the way people view rolling on the strong side. This is the anti coverage you never see in print! VG has it, full blown for ya! Untapped talent, and spots that will hype you to skate. Raw! Fid man. Thanks for the support! Co-directors: Chris Majette, Dave Paine.