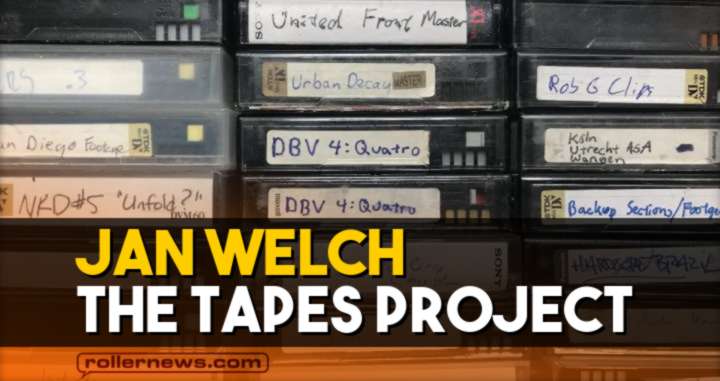 Back in november 2020, Jan Welch launched a fundraiser called "The Tapes Project". Quoting Jan Welch:
I've spent 20-years shooting video and documenting some of the top professional and amateur inline skaters from around the world I now have hundreds of tapes of footage that I am going to digitize and archive online. I plan on posting each tape onto a new YouTube channel for people to watch, along with commentary from myself and from people featured on each tape. These are the original tapes for many classic skate videos and edits I've made including Last Call, Urban Decay, Steal This Video, Quatro, No One's Children, Trash, Sleaze, Drip Drop, and Leading the Blind.
So far I've logged about a dozen tapes. I've acquired several consumer miniDV cameras so far to try and capture this footage and they have either been dead on arrival, have issues capturing audio, or eat and destroy the tapes. Consumer decks are notorious for dirty heads and have further potential for damaging these tapes. To archive this many tapes of historical skating footage for all to see, I need to purchase a professional MiniDV deck that will safely capture these tapes at the highest quality and a 4 or 5TB USB-C hard drive to store them on. This project is going to take a long time but it is important to preserve this footage. I'm asking for those of you who are interested in seeing all these tapes get captured and posted to help contribute to a GoFundMe to purchase a new MiniDV deck.
What I Need: MiniDV Deck (approx $750.00), 4/5 TB Harddrive ($169), Life Flix Software ($100), Topaz Video Enhance AI ($299.99), Total - $1,300.

September 2021: The project is now starting: Jan Welch opened a new Youtube Channel, called "Then and now, an inline skating channel".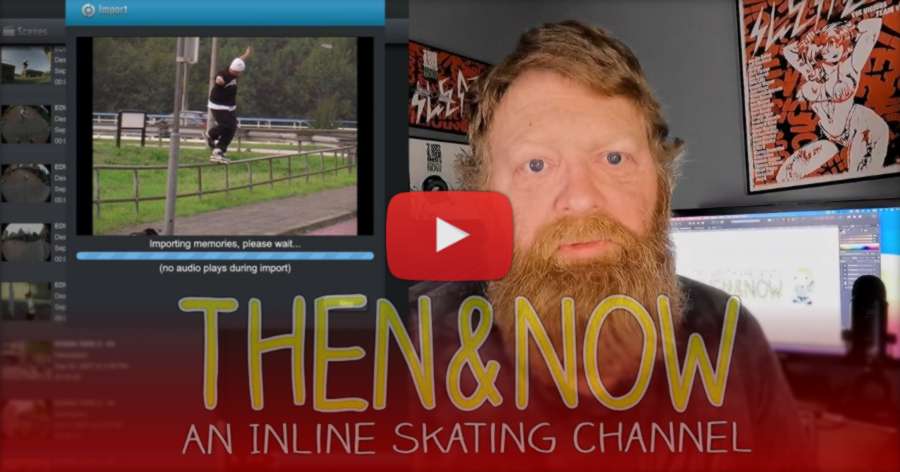 The first video for my new inline skating YouTube channel, Then&Now, is now live. This is a short introduction to what the channel will be about. The first episode of the Then+Now Podcast will be released tomorrow. My first guest is Chris Peel, who designed Daily Bread Magazine and did all the original branding for Rat Tail, Ground Control, Vicious, 4x4, Nimh, and Big Wheels Blading. The first episode of the Vault, which my tape archives from the past 25 years of rollerblading, will release a couple of days later. - Jan Welch.
Visit Then & Now Youtube Channel.