How to make a street ledge or curb slide, with Josh Acosta.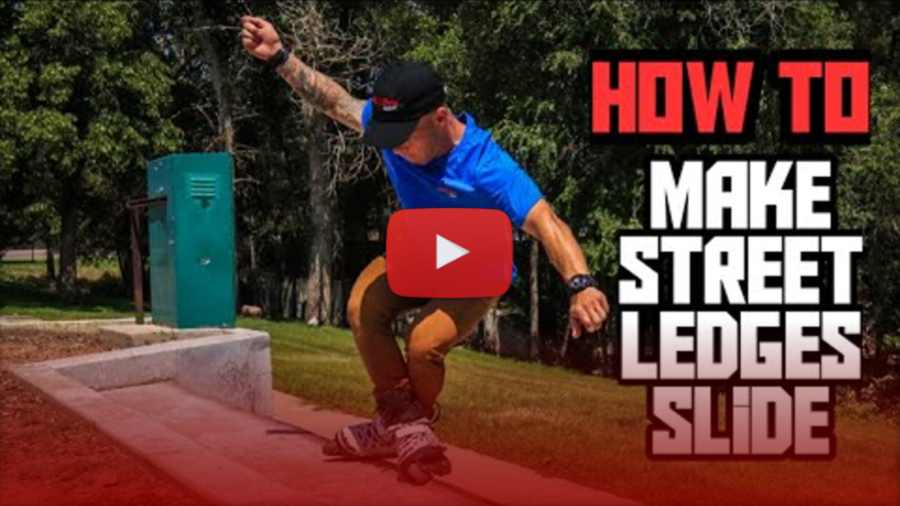 Some notes by Al Dolega
Don't use your rubbrick on the parts of the ledge that are already waxed. Or rather, don't use a nice fresh rubbrick, as it will gum up the brick and make it pretty useless for any part of the ledge. What I do is, as my rubbricks wear down, I demote my worst one to "go over the waxed area" duty. Which still doesn't do a lot, it helps smooth it out a bit, but at least I can save my good bricks for the dry parts of the ledge.
Quick-dry lacquer is pretty cheap and dries in 15-20min, so you can skate it in the same session.
Bondo-Glass is perfect for filling chunks and seams. Not too hard to work with and it's harder and stronger than regular Bondo so it won't flake off, and slides well.
Definitely mask up for the rubbricking. Everyone has masks now for obvious reasons, use them! Silica dust is no joke and will cause health problems later. If I get lung cancer I will unfortunately not be surprised, as I spent about the first 10 years of my rubbrick era not even thinking about masking up.
Don't slack on the rubbricking! Once you wax you can't rubbrick any more, so you only get one chance to get it right. I like to do the length of the brick on top (6" or so), and the width of it (3" or so) on the side, so that if you get too flat on a groove trick and you touch your outer wheels you won't stick as hard, and so your frame won't stick when you get into or out of soul tricks.