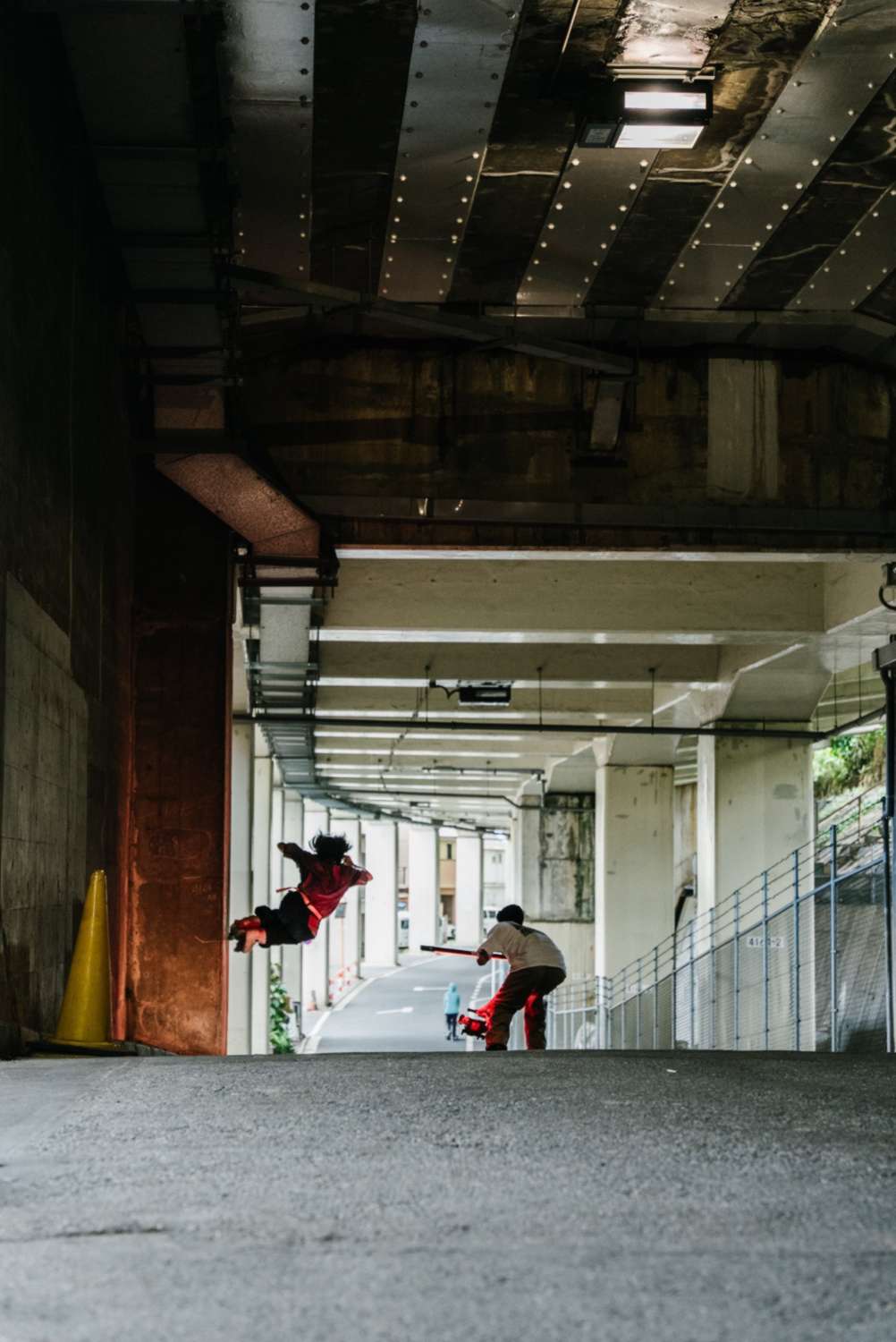 Picture of the day, by Ryo Takahashi: Yuto Goto, filming for his latest video: Concrete Dance, a video by Tatsunari Sakai. Larger picture, more pictures in this post.
いつも自分が作るビデオとはまた違った雰囲気の作品で、インラインスケートの表現の仕方は無限大だと撮影を通して感じました。コンクリートダンス公開です、よろしゅう - Yuto Goto.
Rough Google Translation: While shooting, I felt that the way of expressing inline skating was endless, this video has a different atmosphere as my regular edits. Concrete Dance is now available.