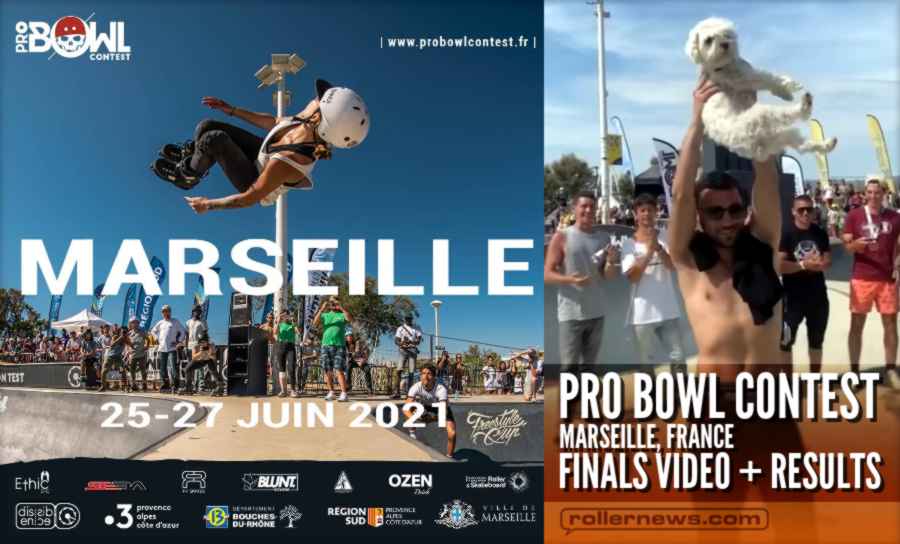 Flyer: Lisa Mary Authie (left) ; Julien Cudot, 1st place Pros Men (right).
The Pro Bowl Contest 2021 took place June 25-27, 2021 in the mythical bowl of Marseille (France). The finals were broadcasted live on France3, the French free-to-air public television channel, here is the video and the results.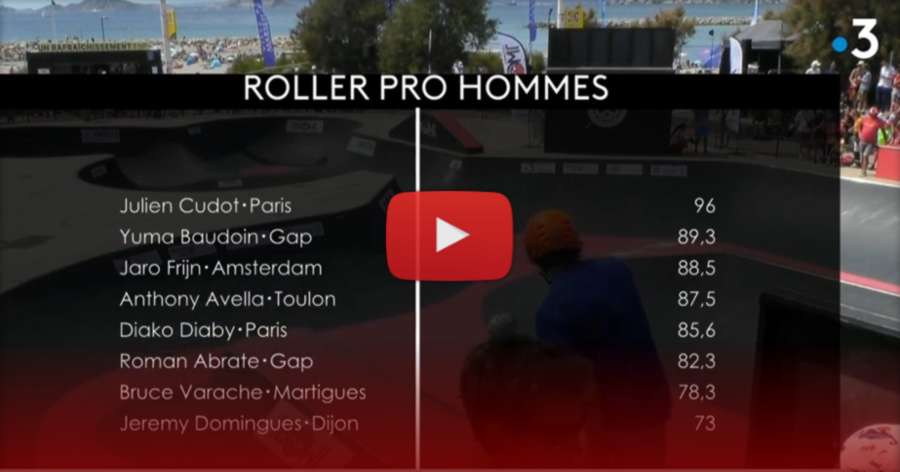 ROLLER - PROS MEN
Julien Cudot
Yuma Baudoin
Jaro Frijn
Anthony Avella
Diako Diaby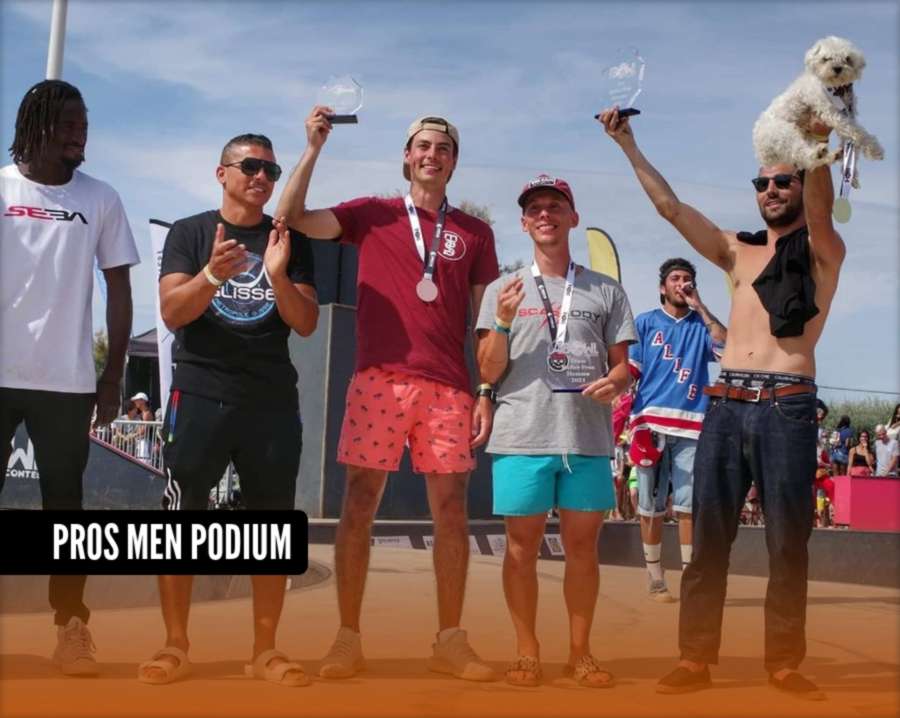 ROLLER - PRO WOMEN
Carla Pasquinelli (FR)
Sara Vilella (ES)
Armelle Tisler (FR)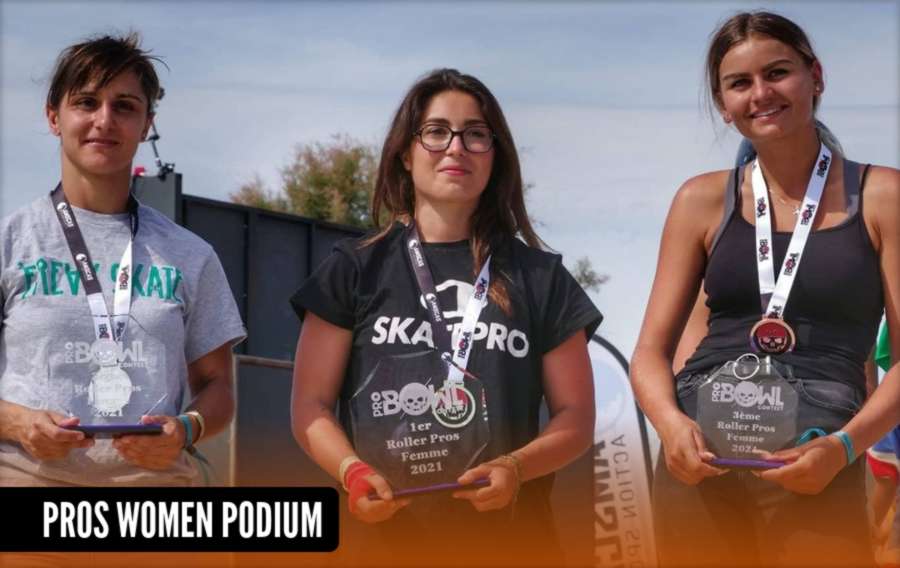 Best Tricks
Pros Men - Best Trick: Diako DIABY - 450 alley oop soul on the wallride.
Pros Women - Best Trick: Armelle TISLER - 540 true spin top soul on the Mozart module.
More Results on Probowlcontest.fr. Note: At the moment, some of the results on the website are incomplete (Pros Men Results shown are from the qualifs, with the score from the final, Pro Women results are not available).
Photos courtesy of probowlcontest.fr.