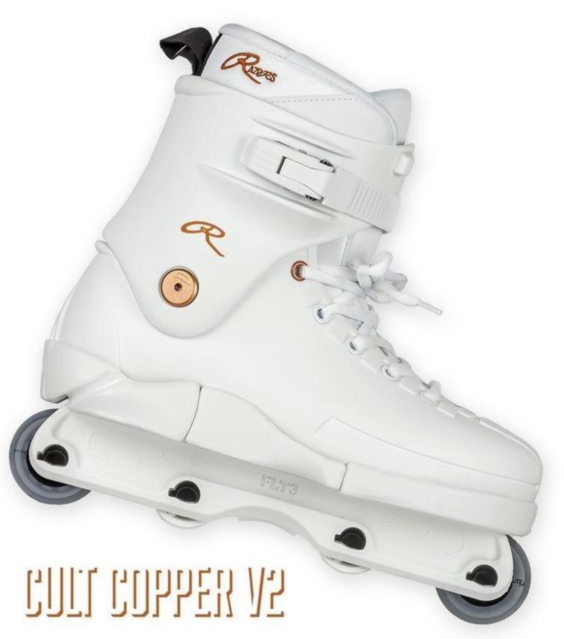 Introducing the Cult Copper V2 - a white shell with just a touch of copper accents. Built around its trusted boot shell, the Cult offers a solid platform for beginner to advanced skaters, right out of the box. Fully customizable from the buckle and cuffs down to the frame and wheels.
Features
White Cult Shell with Copper Highlights
Replaceable Soul Frame & Backslide Plates
Replaceable Cuff with 'buckle stash'
GC FLT3 Frames & 57mm/92A GC Lite Wheels
Classic Cult Liner
US Shell Sizing:
Size 1 – 6/7 (Width: 93mm / Length: 267mm)
Size 2 – 8/9 (Width: 96mm / Length: 286mm)
Size 3 – 10/11 (Width: 99mm / Length: 299mm)
Size 4 – 12/13 (Width: 102mm / Length: 310mm)
US Sizes 6-13, including 10.5 ; Delivery Update, June 17th: Available now in Australia and Chile. Will be available worldwide in 3-6 weeks.