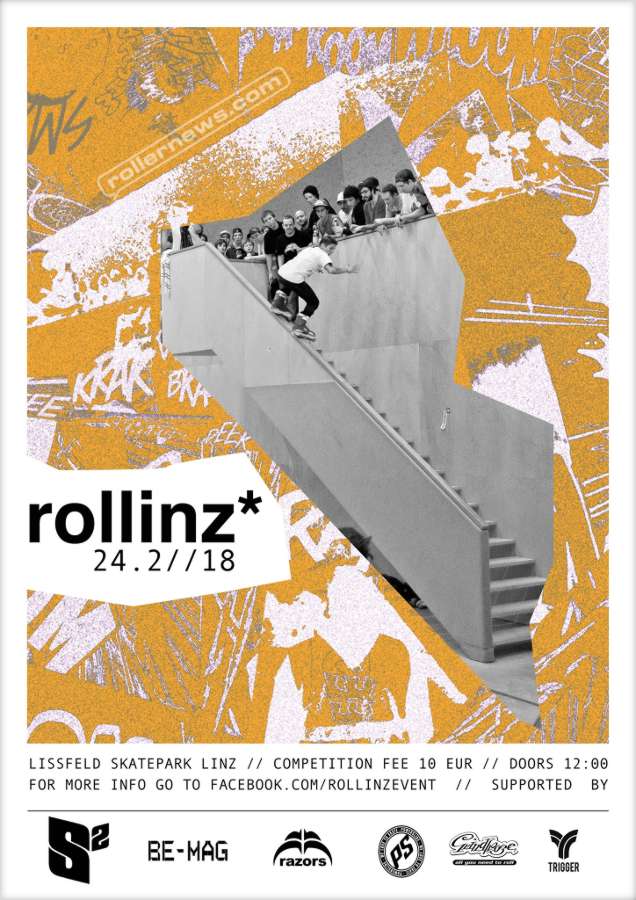 After a six year long break, the Rollinz will finally be held again in the famous Lissfeld Skatehall in Linz. The contest, which is 100% funded by rollerbladers, is one if a kind. We made a crowdfunding page and side events, where people could donate to make the contest happen. It worked out just fine, and this generosity was a proof that our community is just the best in the world. Much love goes out to all the supporters! - Werner Schumann.
Rollinz 2011 - Razors Edit by Simon Mulvaney
Razors European Team headed to Linz, Austria for the annual Rollinz competition. Featuring Chaz Sands, Stefan Horngacher and Mathias Silhan, this film by Simon Mulvaney shows the team as they warm up and compete in the contest. Additional footage by Roland Kluger. Music: El Toro by Bonodo. Visit Smulvaney.tv.