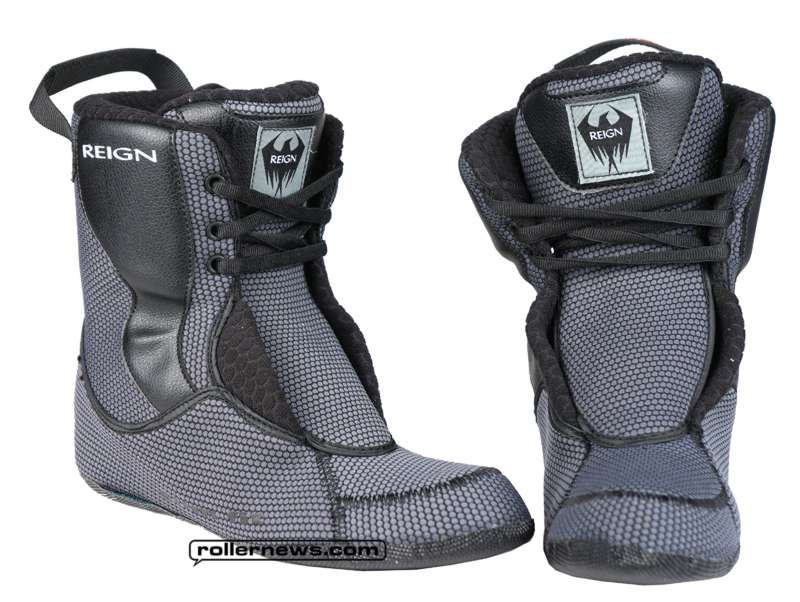 After hibernating for 10 years in the archives of blading history, Reign has risen with a new product line and focus on an impressive international team.
Reign Slim Liner
Reign's 2018 product launch features a new liner designed to provide a perfect fit and comfortable ride. It features a slim shape which can help downsize to a smaller boot shell if a rider is in between sizes.
New triple lacing in the cuff area, increases support and locks the foot back to help prevent the dreaded toe-bang. An articulated heel and ankle shape provide ample foothold. Each liner comes with a high rebound PU insole with arch support to provide shock absorption and stabilization. Our Reign has been restored.
Reign Apparel
T-Shirts and Hats to compliment your new favorite liner.