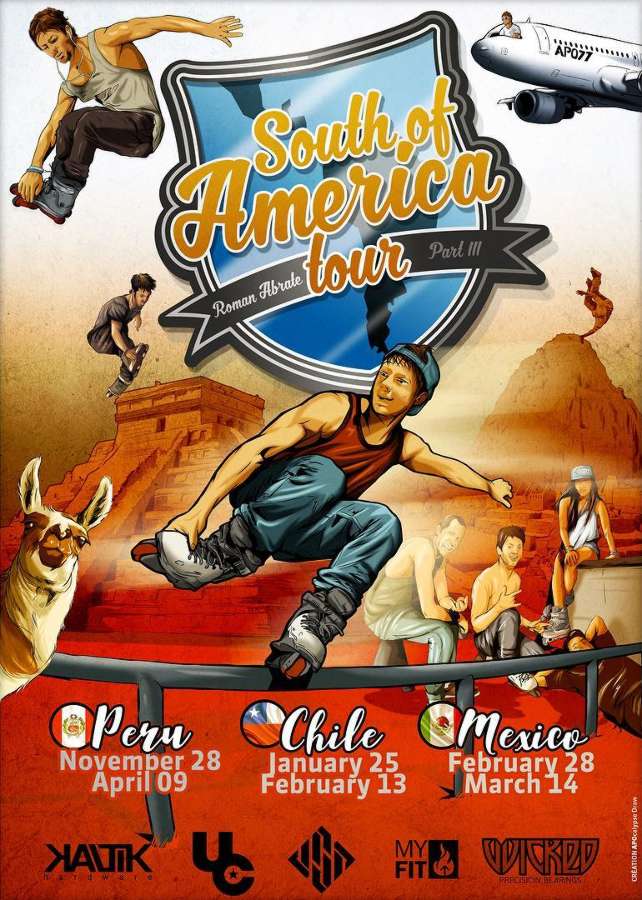 Here are some infos about my trip in the South of America! - Roman Abrate.
Peru: 28th November ; 09th April.
Chile: 25th January ; 13th February.
Mexico: 28th February ; 14th March.
Amazing artwork by Pierrick Apo Renn (Apocalypsedraw.com)! Here are some details of the flyer, Pierrick also worked on the Fasu Contest art: logos and t-shirts | flyer.