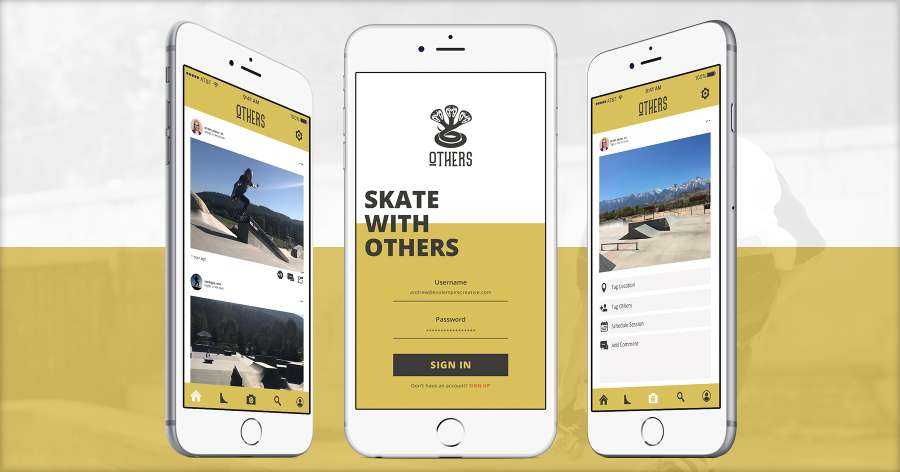 Development has begun on the upcoming mobile app, Others. Others was conceptualized in 2017 by founder and developer, Andrew Tuzson. Andrew has had a passionate relationship with skating for 20 years and after his family's recent relocation to Lincoln, Nebraska, he was hard pressed to find other rollerbladers to skate with. It was this challenge from which Others was born. Stacked with functionality, the app brings an exciting use of technology to rollerblading.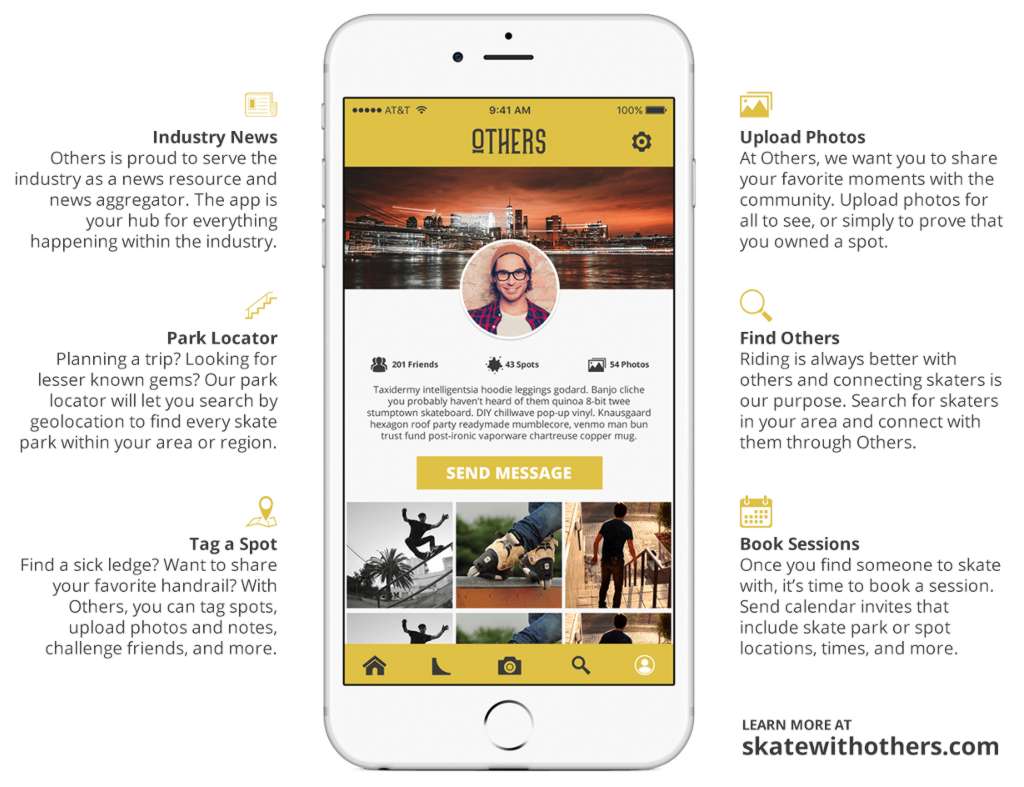 Others allows skaters to connect with other skaters. Users are able to search for other rollerbladers based on location, contact them, and schedule skate sessions. Users also have the ability to share photos with the community and in true social media fashion, they can like, comment, and share user's photos and content. Others also features a skate park locator. The app also allows users to submit new skate parks for the community. Users can tag street spots, challenge friends, and leave insight or notes regarding the spot.
The app is currently in development with a public beta targeted for early 2018. Beta enrollment and merchandise are available on the Others website. All proceeds from merchandise sales directly fund the development of the application.
Others partnered with Rollerblade and are announcing sponsored riders, the first one being Chemi Simiyu. Visit Skatewithothers.com to learn more about the app and the public beta.