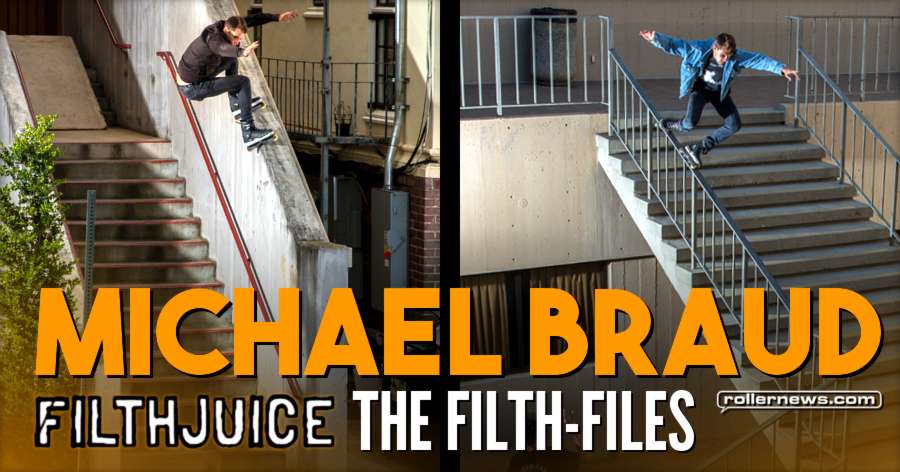 What can I say about Michael Braud that most of you don't already know. He has been in the game for well over a decade and Michael has proven without a doubt that he is one of the most insane skaters of our time.
When I made the decision to do a Filth-File on him, I already expected my heart-rate to skyrocket every time we went out to get a photo.
He definitely did not let me down. I have witnessed a lot of skating over the years but Michael has been one of the few that makes me want to turn my head away when he's trying a stunt but it's almost impossible to do when you want to see the progression of rollerblading in front of your eyes. - Erick Garcia.
Check the article + photo gallery on Filthjuice.com.
I've been working on this with ESG for a long time. These are some of the best photos that have ever been taken of me, and they all have a great story attached to them. As I turn the page in my life, I will always look back on this time as one of the best in my life. BARS. - Michael Braud.
Michael Braud released BARS recently, you can get the video on Sellfy and check the trailers here.