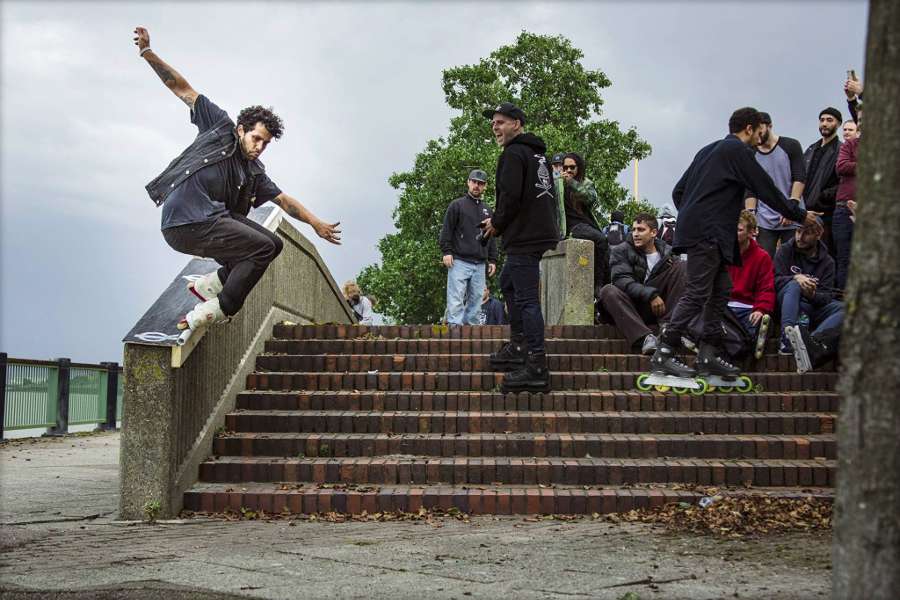 One of the many moments from the Capital Rollas Street Jam that took place on Saturday the 16th of September, situated hidden in the middle of a dystopian metropolis in South East London - Leon Humphries with a flawless Truespin Topside Soul down a makeshift box ledge.
Big thanks to JP Harris and Blake Bird for putting on such a sick event, with a great turn out of bladers to boot. - Tom Sharman.
Larger Picture on Imgur (via). Tom Sharman, videographer & editor joie de vivre. Moving image maker of sorts. Showreel: PLAY.