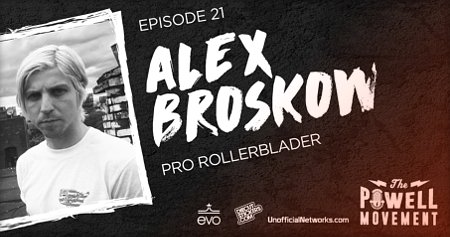 Alex Broskow's life is full of juxtapositions. From dropping out of high school and moving into the dorms of the University of Kansas to being an athlete who is looked at as one of the best to ever participate in his sport… But couldn't afford groceries.
This rare interview dives deep into the world of skating, travel and all that comes with being a pro athlete (minus money).
Check the podcast on Thepowellmovement.com.