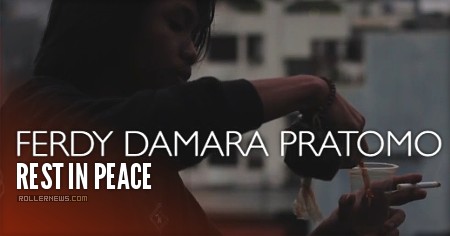 I would like to submit one last edit of our beloved brother who already Rolled In Peace, monday 22 May 2017.
Ferdy was one of Indonesia's best bladers. A person kind to everyone and who never complained despite being sick.
Through local and national competition Ferdy managed to bring the name of Indonesia on an international level at the Fise World Montpellier 2016 (France).
This video was shot at the Kalijodo skatepark, while Ferdy's condition was still good enough to skate. RIP. - Hil Man.