Rollerblade has opened the team archives and wondered… "What are they up to now?" The Flashback series of interviews allows us to catch up with former Rollerblade team rider and creative minds that helped grow the brand. We talk about the past, present, and future. In this interview we Flashback with Martina Svobodova from Slovakia.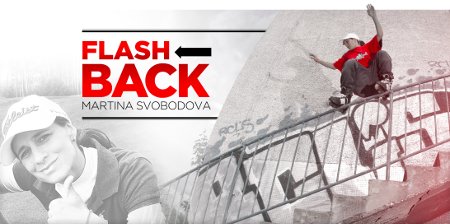 Martina you started skating in the 90s. Can you tell us how you first started skating?
When I was little my parents bought me a pair of inline skates. I was 6 or 7 years old. At the age 12, I asked my parents to buy me a new skates, and that's when I started skating street with other guys from my neighborhood. When I was 14 and 15 I won the Slovak Championships. Started at the age of 16 I began travelling to the US.