Filmed in Barcelona, New York and Naples in 2016 and 2017.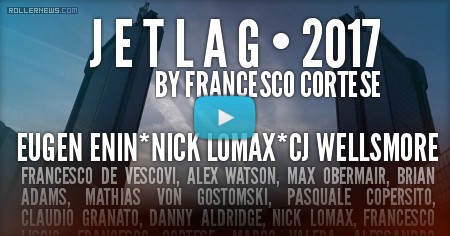 Featuring CJ Wellsmore, Francesco De Vescovi, Alex Watson, Max Obermair, Brian Adams, Mathias von Gostomski, Pasquale Copersito, Claudio Granato, Danny Aldridge, Nick Lomax, Francesco Liscio, Francesco Cortese, Marco Valera, Alessandro Ragozzini, Stefano Buonante, Danilo D'Alessio, Cesare Rios, Juninho Morais, Gennaro Prudente, Peppe Manna, Eugen Enin & more.
Editing & Main Camera: Francesco Cortese. Second Camera: Francesco Liscio. Music: Intro: Delroy Edwards – 4 clubs use only, #1: ASAP Rocky – R. Cali, Francesco Liscio: Esther Phillips – Try Me, Francesco Cortese: DJ Boring – Winona, #2: Visitors – So far Away, # Baltra – Fade Away.