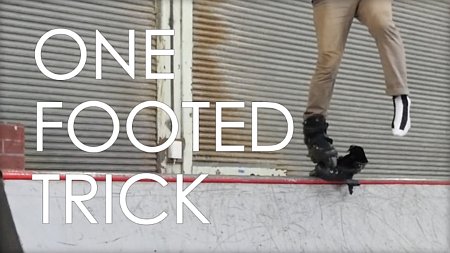 I have seen a picture of Charles Dunkle doing this trick about 13 years ago, and until 3 days ago i never a video of it.
But when i saw the video i just had to try this trick… So here it his the process until i landed it.
I truly believe if i find the right inline skate setup , maybe a bigger size, I can do a lot more of these tricks and probably even grinding.
Thanks CHARLES DUNKLE FOR THE CREATIVITY and your unique approach to skating.! you´re still a huge inspiration and one of my favourite skaters nowadays. - Ricardo Lino.