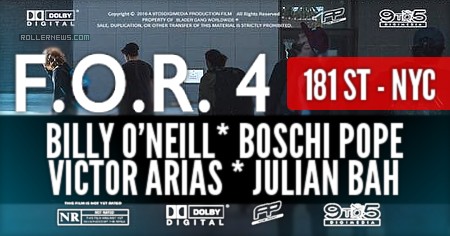 This was goin' to be a bonus edit for the F.O.R. 4 project but it didn't fit in the folder. – Erick Rodriguez.
Music: Dave East Ft. ASAP Ferg – Paper Chasin.
9TO5DigiMedia and FP Films is proud to present the 4th installment of the Future of Rollerblading series. We were able to film with some of the most legendary bladers in the game along with some of the new generation of shredders in NYC, California, Atlanta, North Carolina, Las Vegas, and Spain.