Edwin Wieringh (20-09-1983 – 22-09-2015). RIP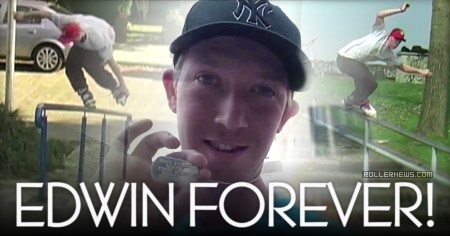 Edwin from Hell. That was your nickname and going trough my archives of footage of you it proofed again why you are called like that.
You where maybe not the easiest skater to film, but when you delivered you delivered FIRE. You and i used to call that "the money shot".
Well here are some of those $$$shots that you and i filmed over the last 10/15 years. You will be missed as a roommate, a skater and as a real friend. R.I.P. Edwin Wieringh. - Cavin Brinkman.
Video on Vimeo: PLAY.