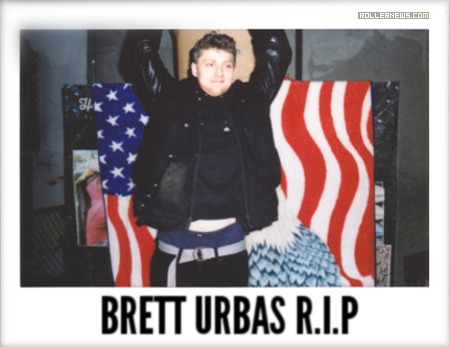 It is with the heaviest of hearts that I have to tell you that our beloved Brett Urbas has passed away. If it was not for this amazing young man and his family, Modern Skatepark would not exist as it is today.

He began as a naturally gifted skater that eventually became World Champion. He was loved and respected by everyone that crossed his path.

He was hit by a car while skating on Thursday, June 30, 2015 doing what he loved to do and did better than most…

Please make any donation that you wish to this site in order for us to create a lasting memorial for one of the finest young men that has graced God's green earth.

Our thoughts and prayers go out to the Urbas family and friends as we deal with incredible loss of a great human being. We need for him to live on through us by living our lives with his positive spirit.
Brett M. Urbas tribute page on Wasikfuneralhome.com.