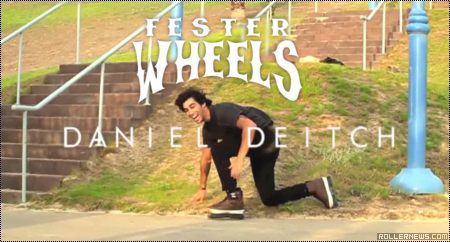 Daniel Deitch sent us an email awhile back stating he supported Fester Wheels, and believed in what we are doing for rollerblading. He included an edit of him skating as well.
We receive quite a few of these emails, we read each and every one of them. Skaters who support Fester are the reason we do this. He didn't ask to be "on" or didn't expect anything in return, nothing more than sharing his skating with us.
It's rare we decide to add someone to the Fester Wheels Family without first meeting them in person, but something about Daniel caught our attention. We made the decision to put him on, and support this skater from Israel.
Joey Chase sealed the deal after he saw this edit of Daniel and said, "let's get him in there". Welcome to the Fester Wheels Family Daniel! - Festerwheels.com (link down).