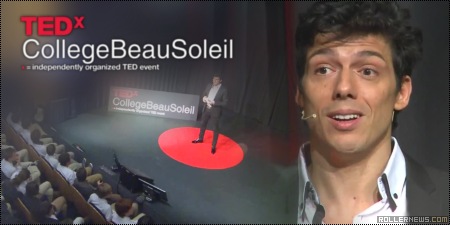 With his 30 years of experience, Taig Khris is one of the legends in action sport. Multiple world champion and winner of the X-Games, the extreme sports equivalent of the Olympic games, Taig Khris has 115 professional competitions, 75 victories and 109 podium places under his belt.
*On 2nd of July 2011, Taig Khris made a new world record by making a new jump: a long distance jump of 95 feet with its starting point in front of the Sacre Coeur in Paris (France).
With all his challenges and performances, Taig Khris is giving a symbolic message to the youth: "It is possible to achieve your dreams with hard work and passion".
Check the video on Youtube: PLAY
TED (Technology, Entertainment, Design) is a global set of conferences owned by the private non-profit Sapling Foundation, under the slogan "ideas worth spreading" (
Wikipedia
) -
Visit Ted.com
.
Aborted Project: Notre Dame de Paris, Mega Jump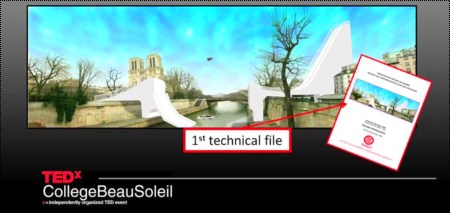 First Eiffel Tower Mega Jump Concept (Aborted)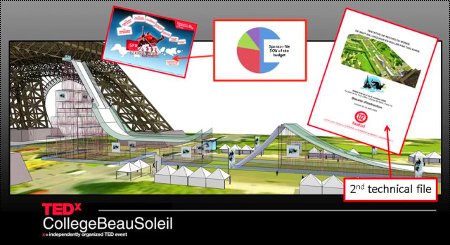 Plane Mega Jump (Aborted)