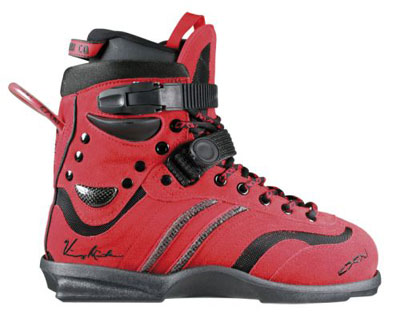 The CH1 is the next level skate from Deshi. This skate includes the new inner construction and a strong real leather outer covering which is extremely resistant to wear and tear.
Adding to this is the new aerodynamic, stylish shape and carbon elements in its shell.
This skate will stay strong and keep its shape as long as any other skate on the market and remains entirely customisable so you can use almost any soulplate you can get your hands on.
This skate hails a huge step into the future from Deshi.
Deshi CH1 Aggressive Inline Skate Boot only with Soulplates set up for Vinny Minton. Available in Sizes EU40 to 47. Due Mid August. Thanks Jamo.