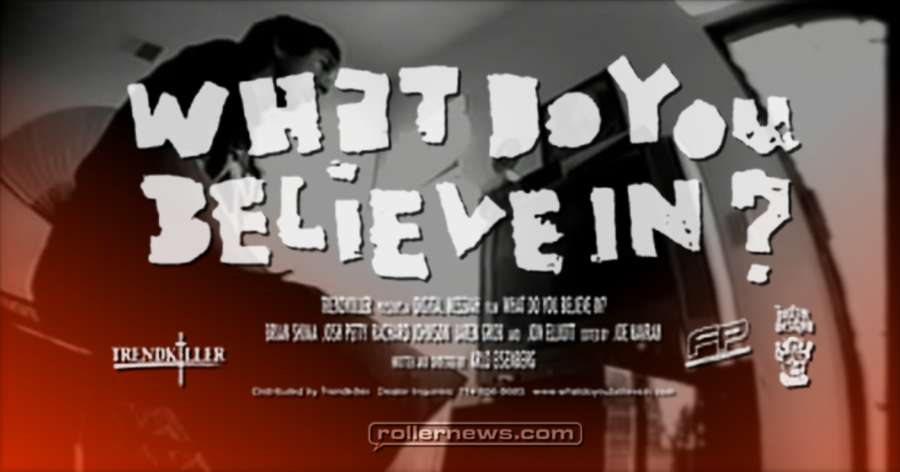 Written and directed by industry pioneer Arlo Eisenberg, edited by rollerblading's most influential filmmaker Joe Navran (FOR II, Elements, Coup De Tat) and produced by Mindgame's Shane Coburn, "What Do You Believe In?" set out to completely re-imagine what a rollerblading video could be.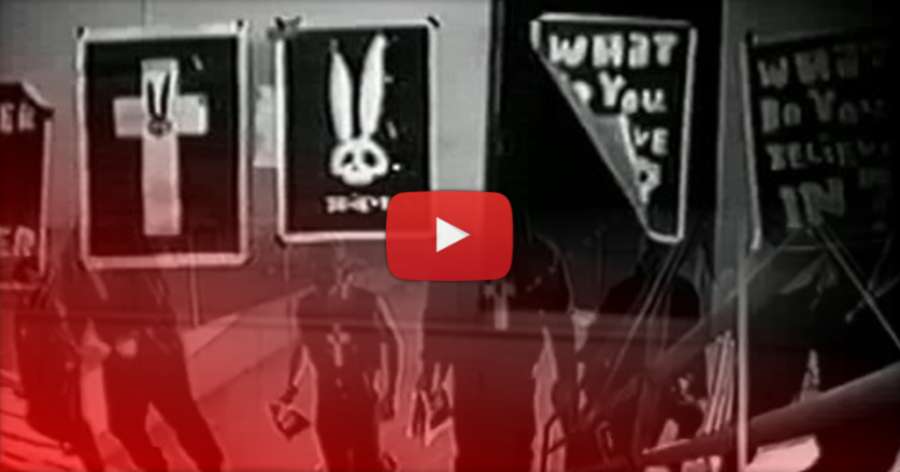 "What Do You Believe In?" features five of the brightest stars in rollerblading: Brian Shima, Jon Elliott, Josh Petty, Rachard Johnson, and Jaren Grob. The video focuses on their skating, which is some of the best ever captured on film, but it is complemented by a surreal story line which weaves in and out of their sections.

"What Do You Believe In?" is not a narrative story in the conventional sense, nor is it a standard skate video neatly divided into rider's sections. It is a low budget, experimental, artistic interpretation of skating that does not merely break all of the rules but seems to be completely unaware of them altogether.
The skating alone would rank "What Do You Believe In?" among the best videos ever made, but add to that its artistic vision and its fearless conviction to add something completely new to the rollerblading landscape and what you've got is an instant classic. "What Do You Believe In?" is a landmark video and a must have for any rollerbladers collection.
Soundtrack
Intro: Joy Division – Ceremony.
Brian Shima 1: My Life with the Thrill Kill Kult - A Daisy Chain for Satan.
Brian Shima 2: Ozzy Osborne – I Just Want You.
Rachard Johnson 1: Hi Tek – Scratch Rappin.
Rachard Johnson 2: Trick Daddy – I'm a Thug.
Josh Petty 1: Kurupt ft. Daz, Roscoe, Jayo, Bad Azz: Who Ride Wit' Us (remix).
Josh Petty 2: N/A.
Josh Petty 3: Pink Floyd – The Nile Song.
Jon Elliot: Samhain – Let the Day Begin.
Jaren Grob: Metallica – Orion.
Credits: – Out of Sync.
Previously: Arlo Eisenberg Explains Everything About the Video 'What Do You Believe In' - Winterclash 2018 Panel.