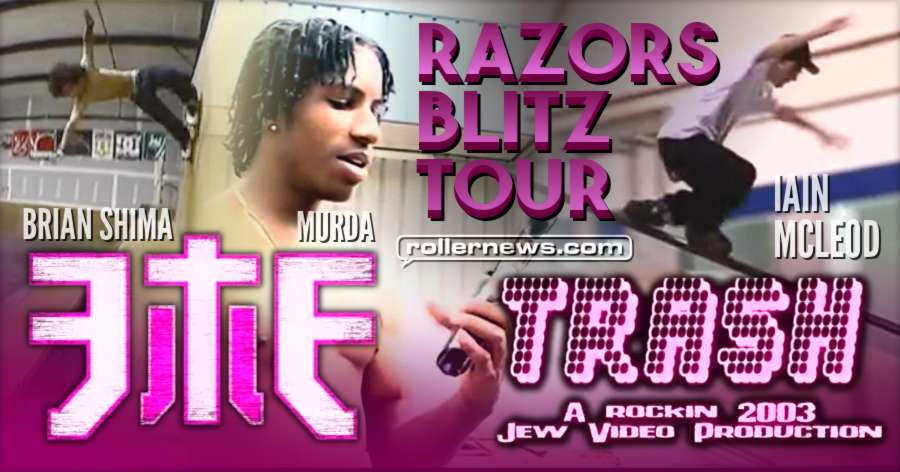 The 2002 Razors Blitz Tour was one of the craziest tours I've ever been on. It was a 32 day tour, where we visited 23 skateparks in 16 states and went to the Airborne contest in Detroit, a Woodward East Competition and IMYTA in Atlanta.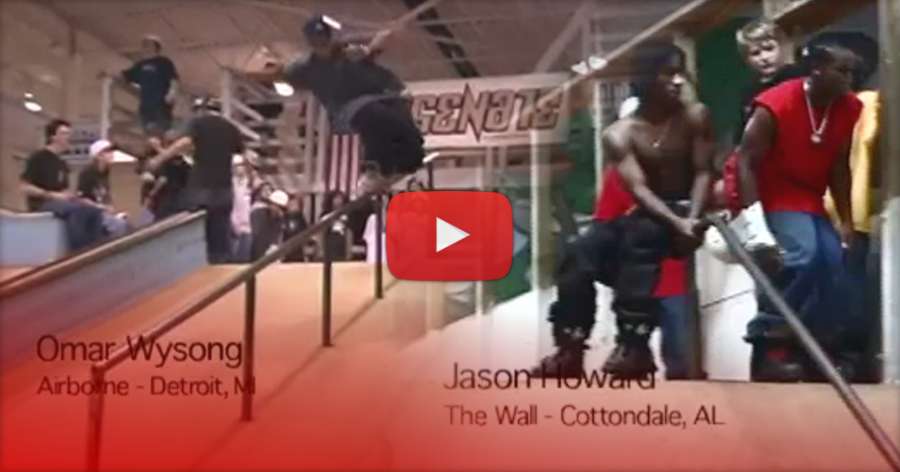 We rotated in new skaters every 7-10 days. I was the only person who was on the entire tour to document it. We had a 30 foot RV that was completely destroyed by the end of the tour. Conditions were cramped and miserable inside and the heat was on another level.
We had some amazing times and some low moments. But it was a great bonding experience with many people I'm still friends with 16 years later.
The tour was: Iain Mcleod, Jeff Stockwell, Mac McMeans,Tory Treseder, Jason Howard, Mike Johnson, Dustin Jones, Dustin Halleran, Brian Shima, Micah Yeager, Omar Wysong, Robert Lievanos, Charles Dunkle, Jon Elliott, Wes Driver and Cory Casey. This edit originally appeared as a bonus section on the United Front 2: Trash DVD I made back in 2003. - Jan Welch.
*Music: "No Such Thing" by Agent Orange.