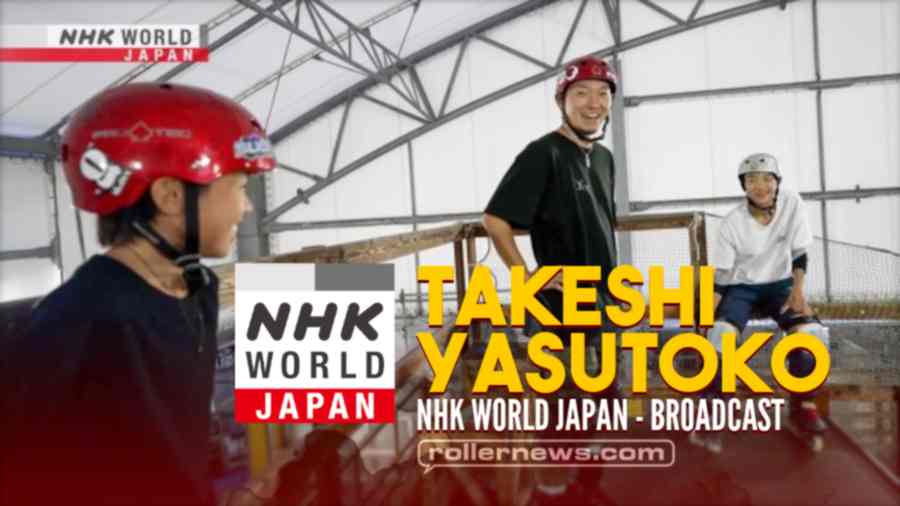 NHK World Japan produced a 28 minutes starring Takeshi Yasutoko. The video is in english! NHK World-Japan is the international arm of the Japanese state-controlled public broadcaster NHK.
You can check the video for free on www3.nhk.or.jp but don't take too long, the video is available until december 16th, 2022.
"Roller Freestyle VERT is one of the most exciting and daring extreme sports. In November 2022, it was featured in the WORLD SKATE GAMES for the first time. One Japanese skater, Yasutoko Takeshi, who has dominated the sport for the past two decades, has his sights set on becoming the first ever champion. He is also known as the creator of the Double Viking Flip, a trick so difficult that no other skater has been able to pull it off. As Takeshi trains for the WORLD SKATE GAMES, he is determined to make the trick for the first time in 15 years".
Also featuring: Takashima Yoshiki & Shimizu Haruhi.