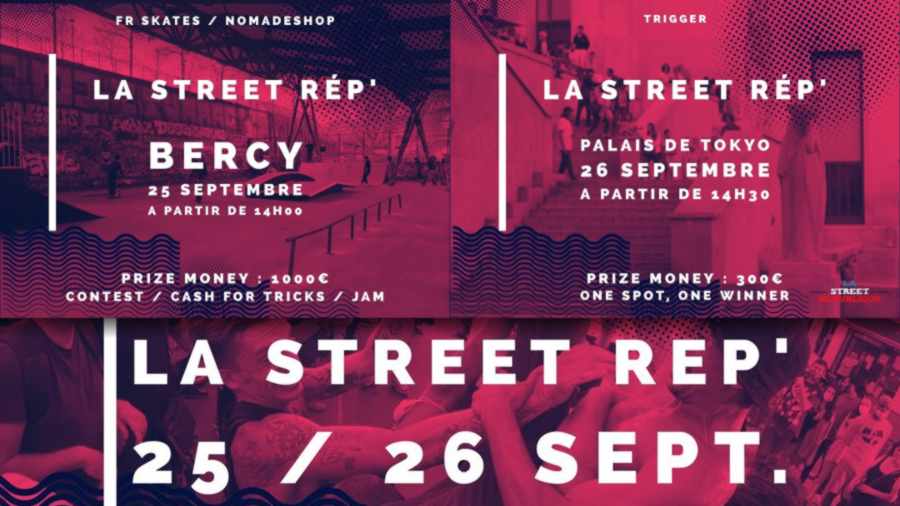 La Street Rep (Paris, France) is coming! Better prepare yourself, the 2021 event is set to september 25-26. You can find all the infos you need on this Facebook Event and also on Instagram. You still need motivation? Here is the 2020 video edit by Hugo Renard.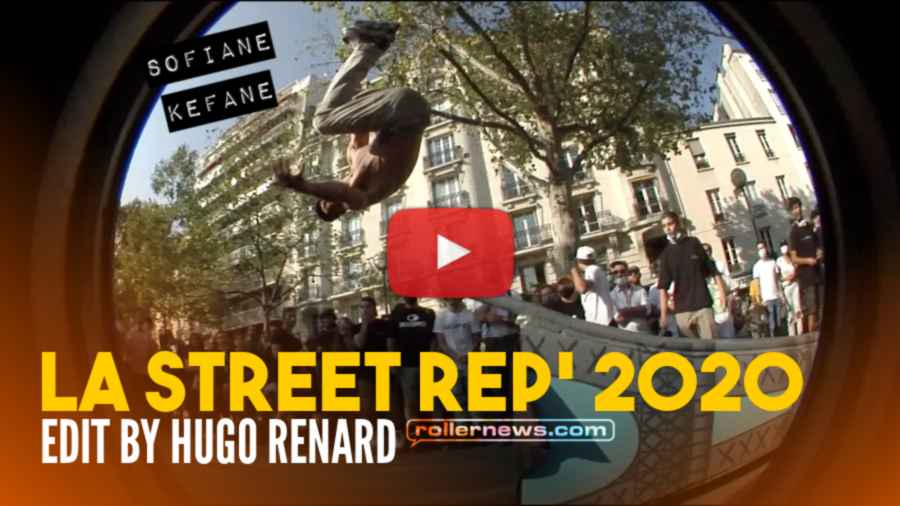 2020 Edition, organized by: Lucien Hugues & Frederic Bukowski. Speaker: Thomas Bucket. Video: Hugo Renard. Drone: Taylor Latouche. Additional angles: Kevin Ciman, Nathan Gauthier, Taylor Latouche, Fabien Tricoire, Tomas Lopez, Thomas Dalbis, Lucas Spenle, Dany Molinari, Romain Godenaire & Samuel Vainqueur. Riders: Xavier Raimbault, Sofiane Kefane, Thomas Bucket, Roméo Stocchi, Yoro Sidibé, Aurel lecam, Lilian Puisset, Stan Kogutyak, Bouga, Nicolas Auroux, Jacob Juul, Jeremy Dalbis, Gars Nice, Thomas Dalbis, Nathan, Franck Steve, Adrien Anne, Samuel, Williams Cerlo, Denis Gul, Hadrien Bastouil, Carla Pasquinelli, Nicolas Servy, Warren Digne & Antony Pottier.
La Street Rep' 2020 - RESULTS
Best Trick: Warren Digne.