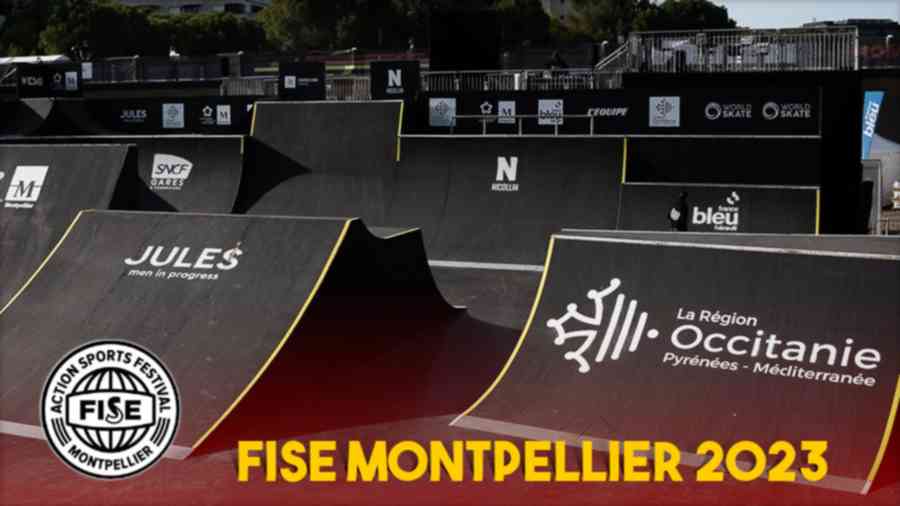 We thought the bar was set… Mei Myoga proved us wrong. The Japanese superstar takes home the World Skate Roller Freestyle Park World Cup Women's Final title in style.
1st Place: Meizumi Myoga - PLAY.
2nd Place: Lilou Fumery - PLAY.
3rd Place: Eneritz Quicoces - PLAY.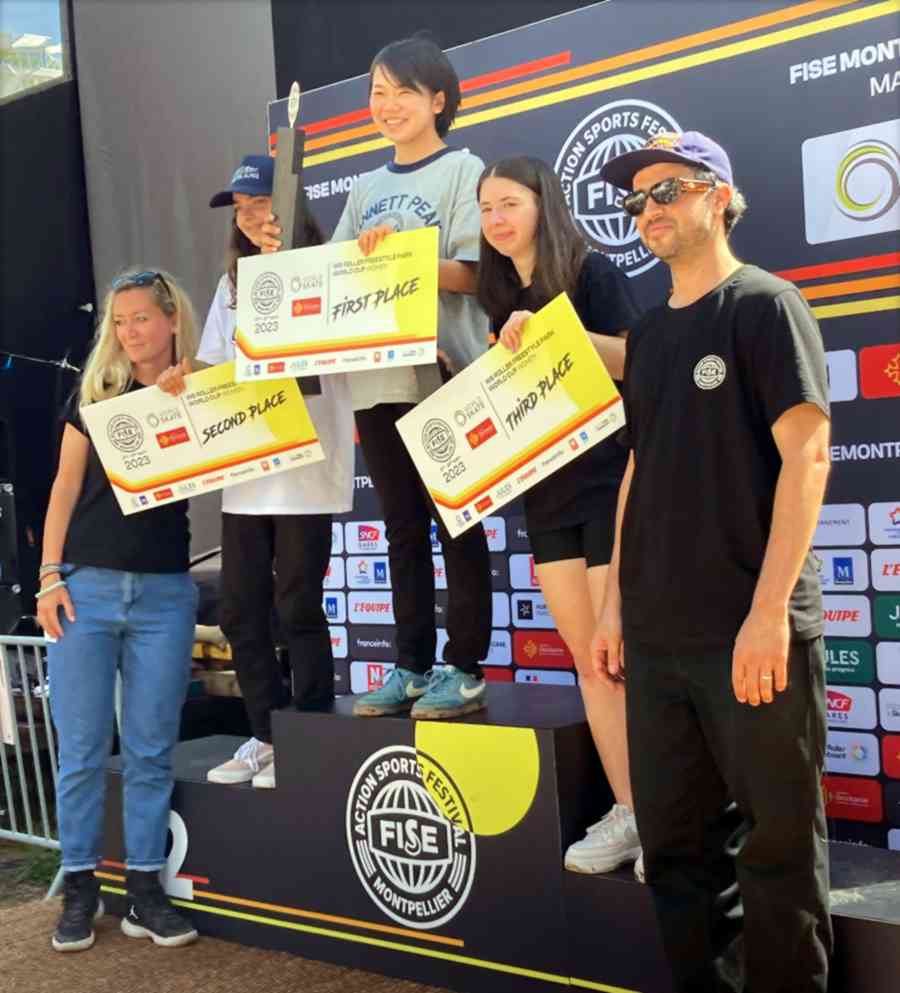 Update: Men Finals - PLAY (might not be available in your country)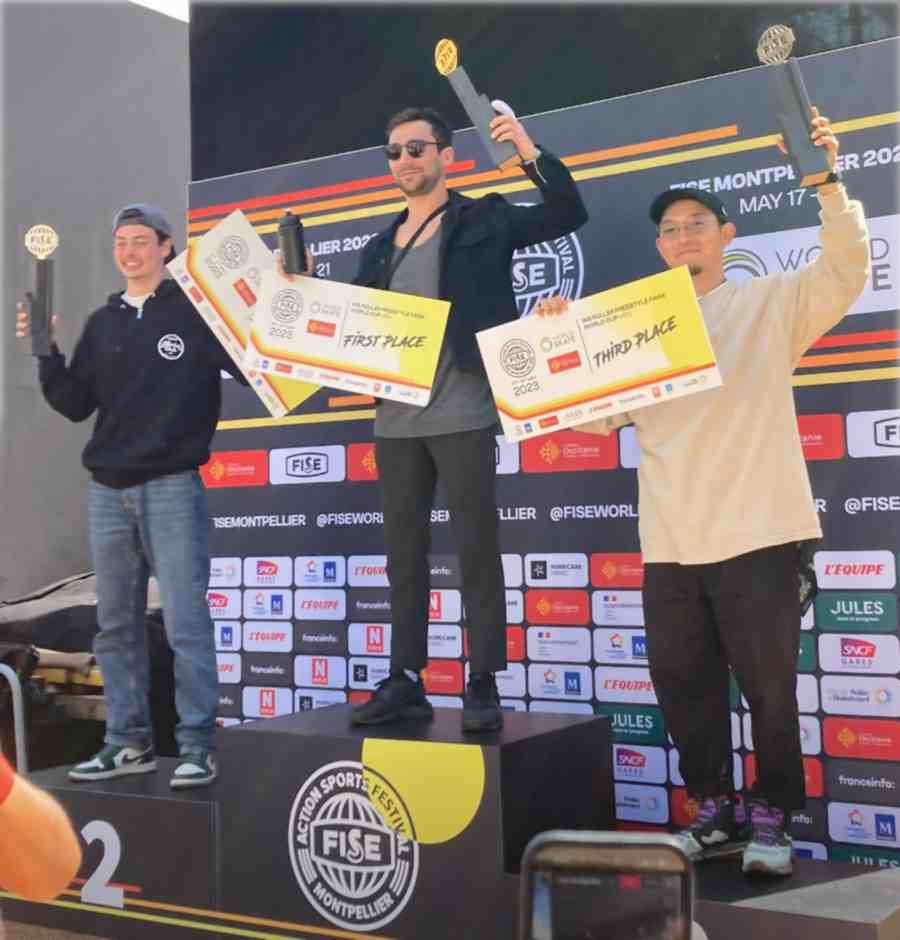 Previously: FISE Montpellier 2023 - Men Semi Finals - Highlights - World skate Roller Freestyle. Park Photo: FISE ; Podium Photos: Takeshi Yasutoko.