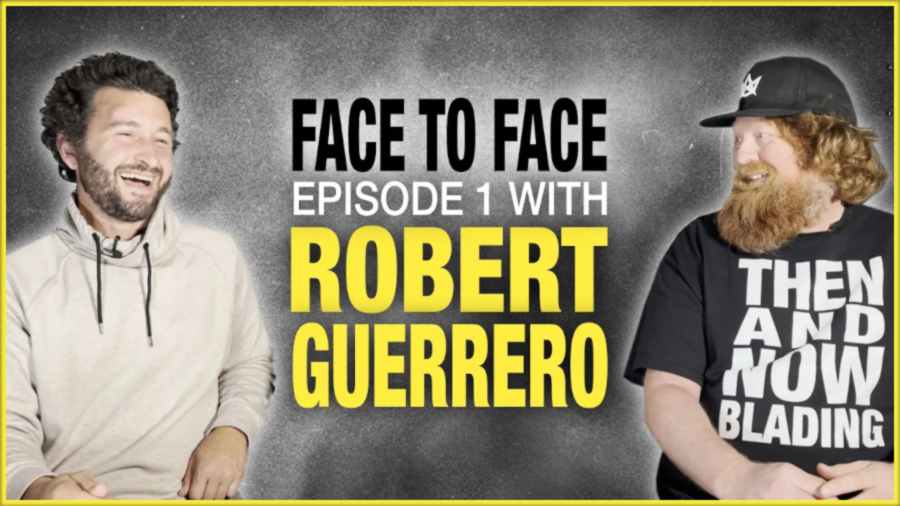 Welcome to episode 1 of Face to Face with Robert Guerrero, where we sit down together and discuss his past, present, and future in rollerblading. Robert is currently in Drummondville, Quebec, a two-hour drive from me here in Vermont, where I recently visited him to skate and create content for this channel. We sat down to reminisce on our past, discuss what he's been up to, and find out his future. We cover how we first met and dig into his early years of skating in Austin, Texas, and San Jose, California, with people like Jason Howard, Jon Julio, Jayson Reduta, and Erick Garcia.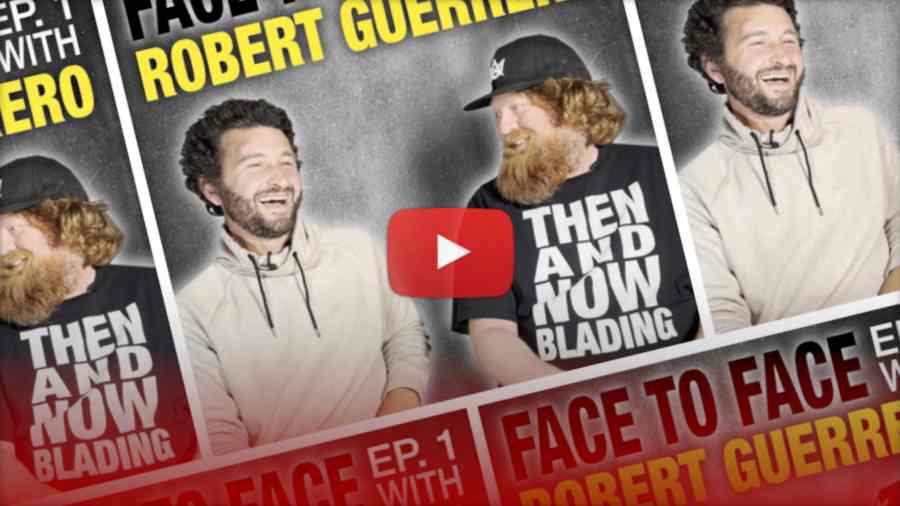 We talk about how his first crew kicked him out and how this made him focus on becoming the best skater in San Jose. Then we go over some highlights from the two sections we filmed together in Urban Decay and DBV5 No One's Children. We get into the misguided practice of forcing your feet in skates too small for you. Robert then reveals why he is in Quebec, where he was before, and his plans to go to Europe and stay with Ricardo Lino, Mirek from Hedonskate, and then instruct at Blading Camp in Spain. To finish the episode, we watch and react to footage I filmed of him in the mid-90s and his sections in Urban Decay and DBV5 No One's Children.
Robert Guerrero - DBV5, No One's Children Section (2002)
This is the Robert Guerrero section from Daily Bread Magazine Video #5 "No Ones Children" from 2002.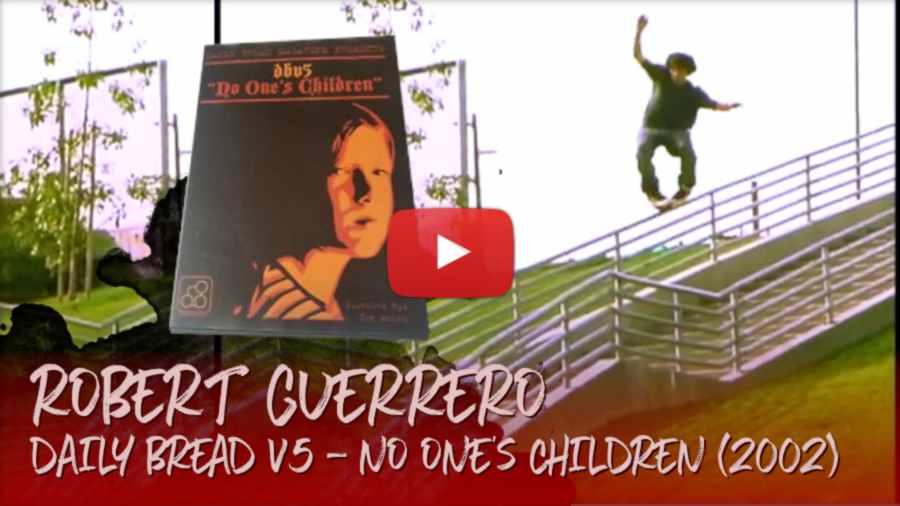 Robert Guerrero (18) - Urban Decay Section (1998)
This is the Robert Guerrero section from the Video Urban Decay released in 1998. It was filmed entirely in Nor Cal when Lonnie Gallegos and Jan Welch made a road trip to there from Texas. Filmed by Jan Welch & Lonnie Gallegos, edited by Jan Welch. Urban Decay, Full Video: PLAY.