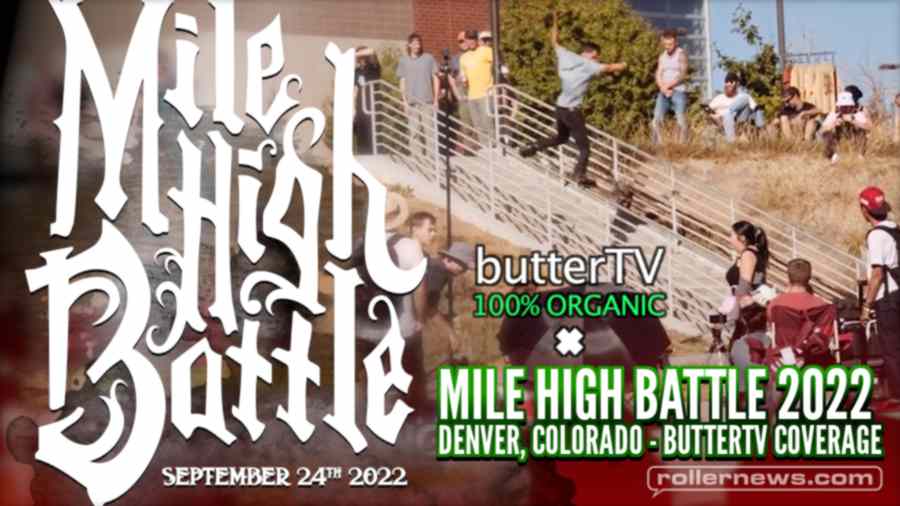 Denver, Colorado - September 30, 2022. Year twenty three and it doesn't look like things are stopping anytime soon. The Mile High Battle continues its long reign of street comps with another great year and a nice hefty prize pot put together by the community. Great vibes, great skating, and clean Rocky Mountain air to breath… what more could you want? Cheers! - butterTV.
Results
Andrew Kramer
Derek Mastay
Bladers, in order of appearance: Brian Aragon, Daniel Malm, Jarrod Banning, Zack Savage, Derek Mastay, Adam Bazydlo, Andrew Kramer, Duran Bickmore, Angel Gloria, Jordan Smith, Tom Leong, Ian Heisan, Angel Lopez, Jacob Pauly, Jon Alires, Zach Pavel.
Check a photo gallery of the event on ButterTV.com (at the bottom of the page).