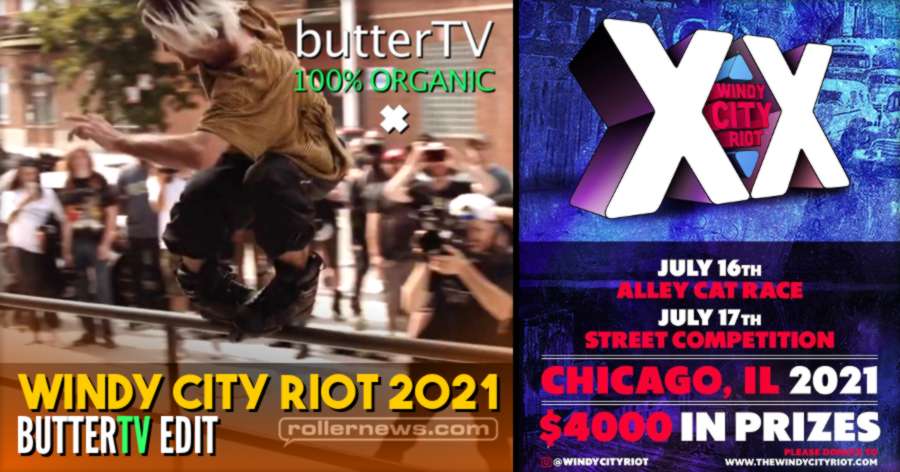 Filmed and edited by JP Primiano. Hosted by Gl-Joe, David Depew, April Nessler, Chi-Town. Bladers in order of appearance: Tri Tri-Rudolf, Zack Savage, Michael Froemling, Chase Linzmeyer, Bradley Magnuson, Luke Naylor, Matthias St John, Yandriel Silverio & Friends.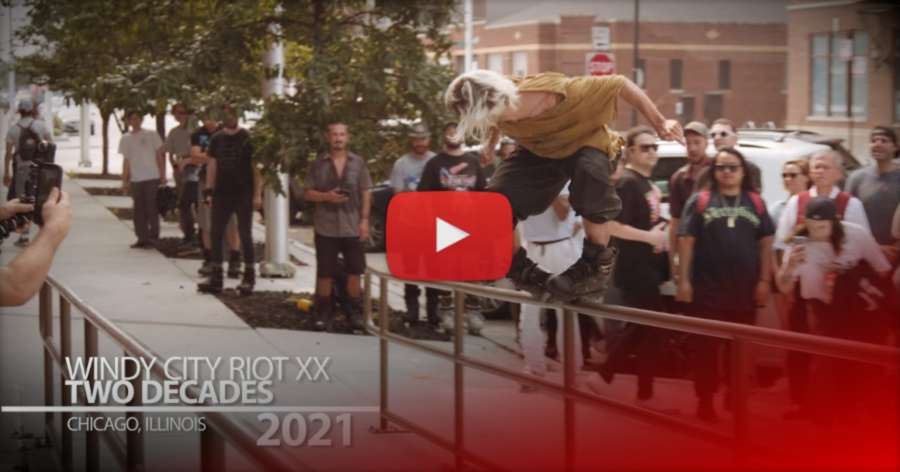 Chicago, Illinois — July 17th, 2021. Year twenty! WOW! The riot is known for it's big prize pot and this year was no surprise as first place took home 3K! Four skate locations with some unique approaches like setting up a wooden box to a square handrail or just gaping onto a kinked down ledge. The skating was entertaining and the crowd, as usual, was full of life.

We got kicked out of the final spot but as the campus police were there, the show ended with a banger that was later awarded with a best trick prize. Another great year at the riot and another win for the Chicago scene. Cheers! Visit Buttertv.com.

"It's a moving, drunk, street fest/ party of rollerbladers and it's the best collection of people I think that probably exists anywhere". — Brandon Lorenzo.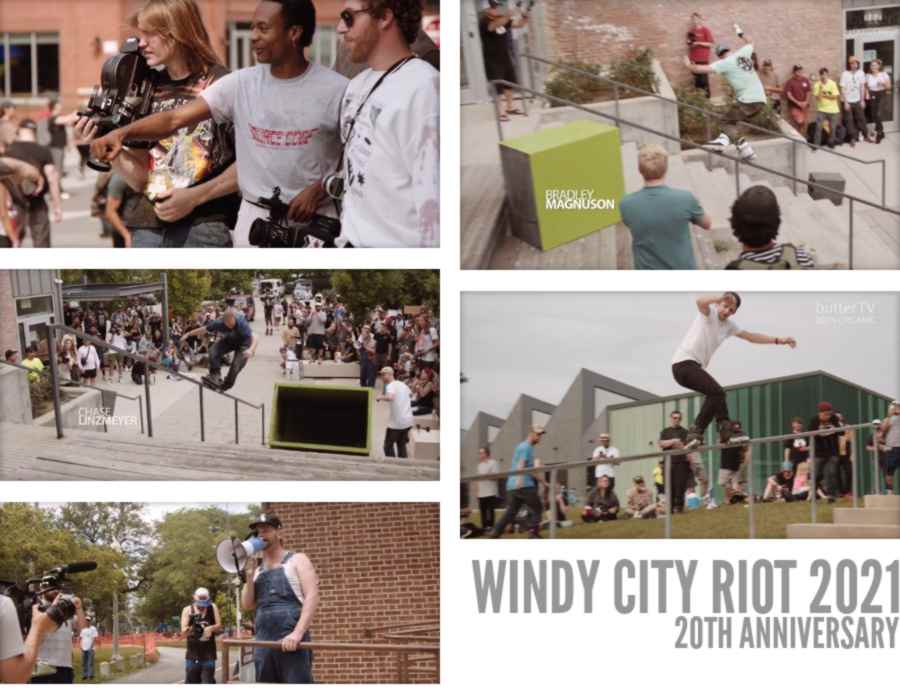 Past Champions
2020 — Michael Braud
2019 — Adam Bazydlo
2018 — Don Bambrick
2017 — Luke Naylor
2016 — Paul John
2015 — Egon Naab
2014 — Sean Darst
2013 — Jon Bolino
2012 — Steve Lerner
2011 — Travis Rhodes
2010 — Kruise Sapstein
2009 — Steve Lerner
2008 — Jeph Howard
2007 — David Sizemore
2006 — Jeff Dalnas
2005 — Nick Uhas
2004 — Matthias St John
2003 — Josh Whitfield
2002 — Josh Jones