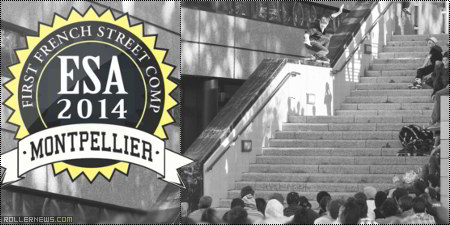 The ESA 2014 will take place in Montpellier (France) june 1st, right after this year's FISE. Here is a promo edit of last year (2013), filmed by Loick Even & edited by Hadrien Bastouil to get you juiced. Video on Vimeo: PLAY.
ESA 2014 Flyer by Salamech (Salamechgraffiti.com)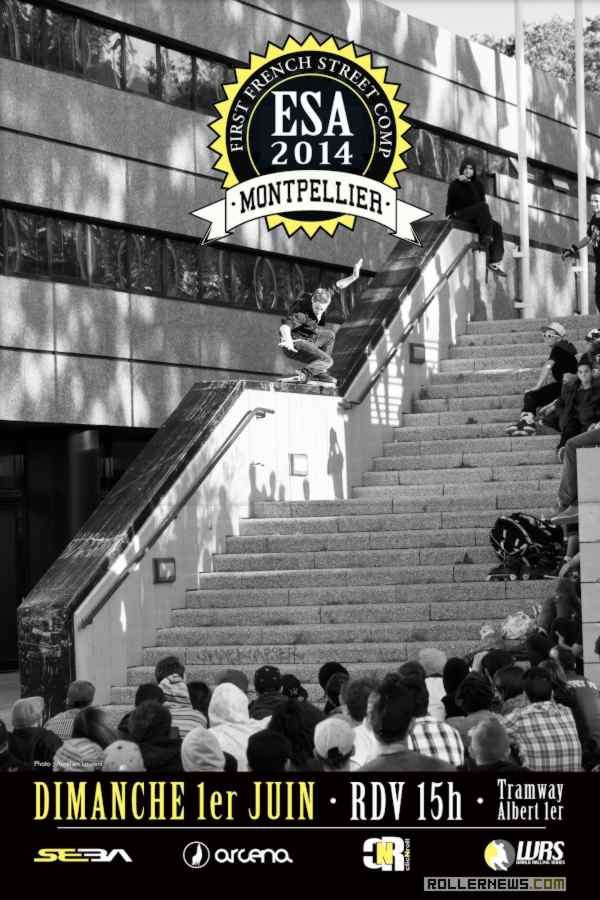 Featured Skater: Remy Meister.