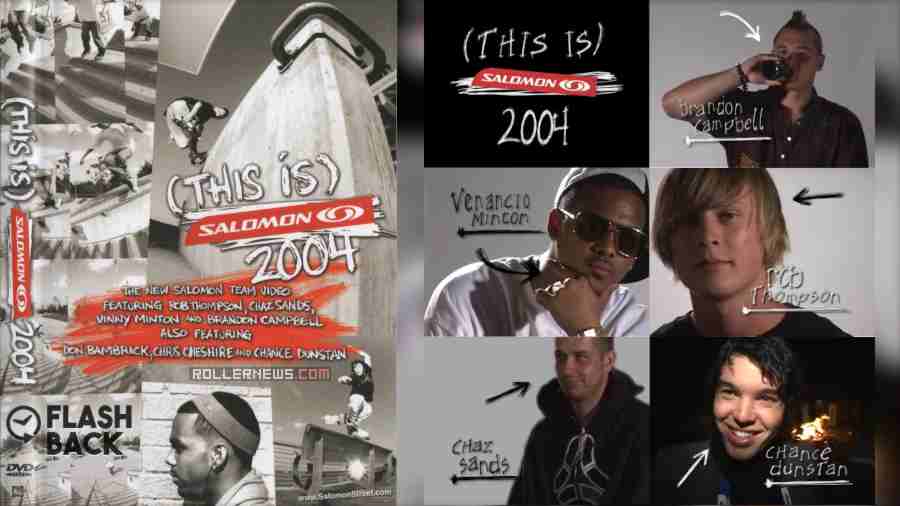 Leaving Focused and Burning Bridges in the history books, (This is) captures the next chapter in Salomon Street Skating, delivered by the names you know and the next generation you don't. (This is) a year-long odyssey canvassing North America and Europe with one of the most interesting and diverse teams in rolling.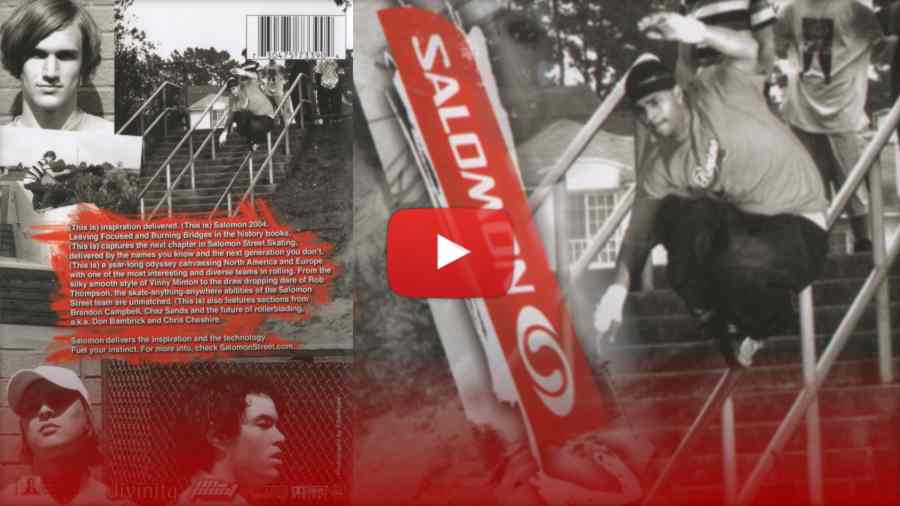 From the silky smooth style of Vinny Minton to the draw dropping dare of Rob Thompson, the skate-anything-anywhere abilities of the Salomon Street team are unmatched. (This is) also features sections from Brandon Campbell, Chaz Sands and the future of rollerblading, i.e. Don Bambrick and Chris Cheshire.
The Salomon team video from 2004. Featuring: Rob Thompson, Don Bambrick, Chance Dunstan, Chris Cheshire, Chaz Sands, Vinny Minton, Victor Arias, Ivan Narez & Brandon Campbell. Shot and edited by Justin Lomax.