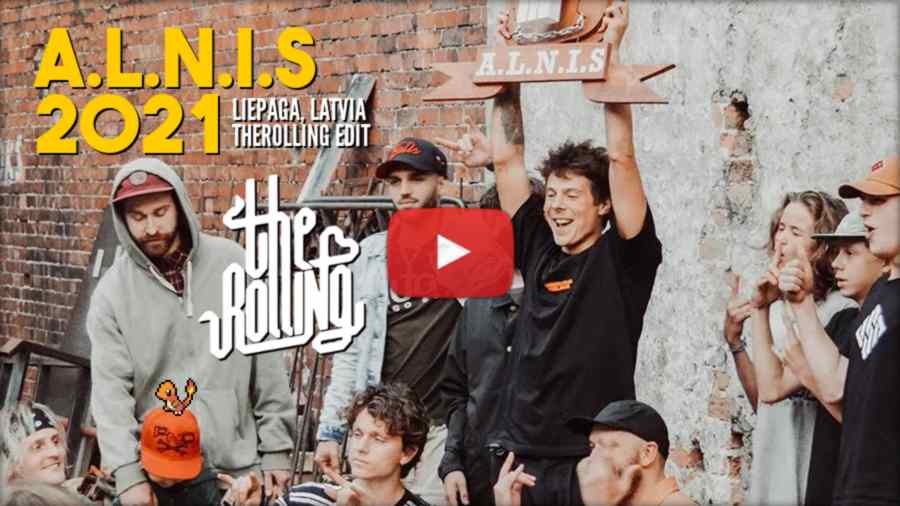 For the 14th annual ALNIS street contest we chose to bring it to Liepāja. A beautiful city in the west coast of Latvia which made this year a very special one. Right vibes, proper bangers and happy riders. Mark your calendars for ALNIS 2022 in Riga, 10th of September! - Therolling.
Video by Mārtiņš Jansons. Filmed by Mārtiņš Jansons & Arvis Belovs. Music by Siskela (check for more on Spotify).
Pro-Open Results
Andris Kreicburgs
Valters Grasmanis
Amateur
Kristofers Rudzāts
Patriks Vaitekuns
Didzis Čerņevovs
Best JUNIOR: Everts Rozentāls. Best trick: Edgars Rozentāls. Most creative rider: Andris Kreicburgs. Need for speed: Ingmārs Cielavs. Best bail: Edmunds Aleksandrs Ērmanis.