Wednesday, January 22nd, 2014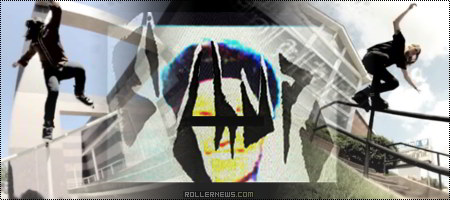 Oh man this was surely the most emotional part of the flick. Gut moved away earlier that year, Larkin was busy as fuck barely saw that dood for a while, Dennis is back on the hardest street rip, and the others are sweet homies as well. Get hyped to this one players. All the ills is up in there.
Featuring Josh Larkin, Ray Kronenberg, Dennis Illingworth, Nate Hall & Zach Gutweiler.
El Chvpo in its entirety can be downloaded or viewed on vimeo on-demand.
Scumpire, El Chvpo – More Media: Trailer, Montage, Greg Schlosser + Leftovers: Howie Bennett, Greg Schlosser, Ian Walker, Justin Barr. Visit Scumpire.com.