Thursday, November 7th, 2013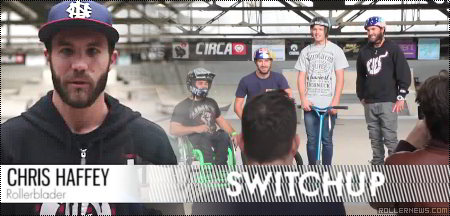 The Nitro Circus Live will tour in the Netherlands in december 2013 (Dec 3 in Amsterdam and Dec 7 in Arnhem). Switchup.nl met some of the crew (video below) and is offering 2×2 tickets for the shows, check this page for the giveaway.
Featuring Chris Haffey, Ryan Williams (scooter), Aaron Fotheringham (wcms) and Daniel Wedemeijer (bmx).